2013 KIA Niro Concept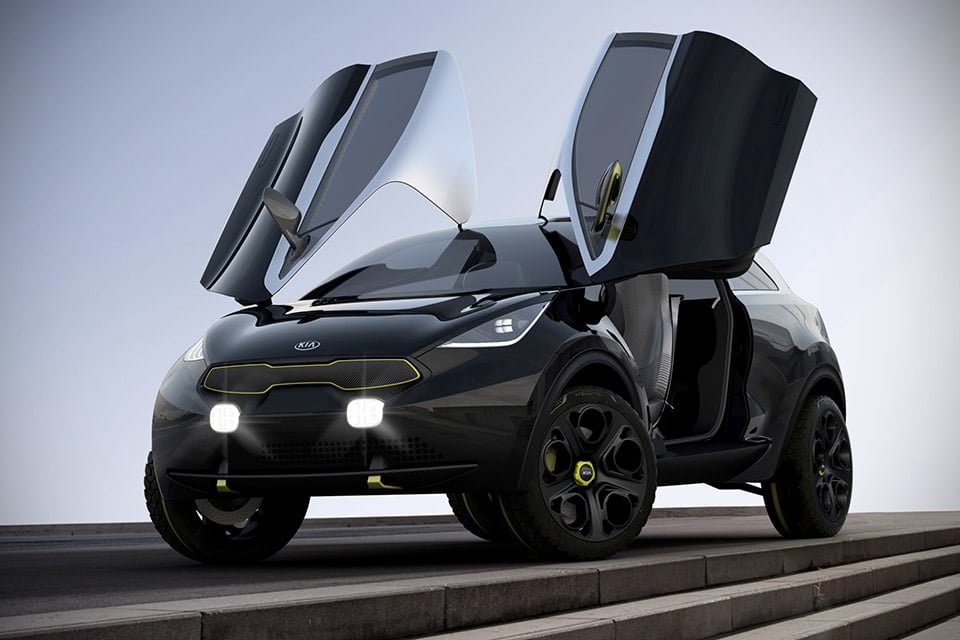 Sporting a dynamic and futuristic look, the KIA Niro urban concept prognosticates on where utility vehicles might go in the near future. We love its bold lines and the aggressively squashed take on KIA's trademark "tiger nose" grill. Also along for the ride are cool butterfly doors that swing upwards towards the roof.
As it currently stands, the Niro would offer a hybrid electric drivetrain with a 1.6-liter T-GDi gasoline engine pushing out 160 horses, along with a seven-speed, dual-clutch automatic transmission.
Inside, the Niro offers volcano black leather trim, along with silver quilted textile seats, and touches of a cool lime anodized aluminum throughout.