30th Anniversary Audi Sport Quattro Concept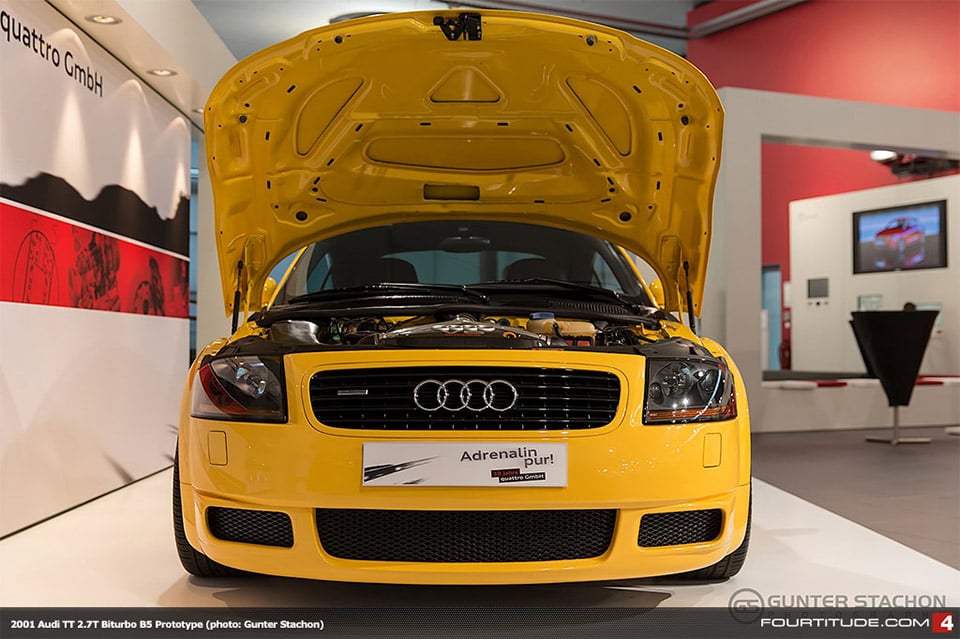 Audi held their celebration to recognize the 30th Anniversary of the GmbH Quattro earlier this year and as part of the display they had on hand a first-generation Imola Yellow TT coupe. But Audi had their hand in revamping this TT prior to putting on the floor. The German technicians stuffed in a longitudinally mounted 2.7T biturbo V6 engine. This is the same engine that appeared in Audi's first RS4 production vehicles. In fact, in order to get this 2.7T engine to fit on TT, the entire chassis was replaced with that of an RS4: engine, transmission, brakes, rear differential, axles, brakes and wheels and the TT body was fitted on top of all that.
What they built was a fast and fun TT that has been running for more than 20,000 miles to date. It seems we'll never see something like this in production, but it pays great tribute to the Quattro name.
Images courtesy of Gunter Stachon Photography and Fourtitude.