1955 Talbot-Lago T26 Grand Sport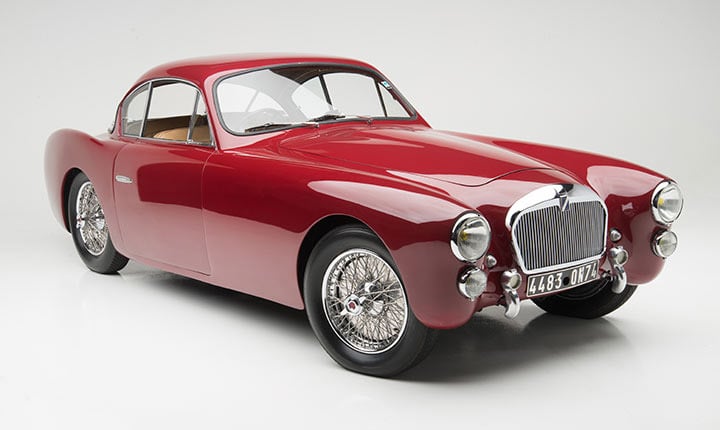 Only 19 of the French-made T26 Grand Sports were built using the same chassis designs as Grand Prix and LeMans racecars, and this is one of them. This gorgeous candy apple red specimen is powered by a 4.5 liter V6, which pushes out 210hp. While it's certainly not fast by today's standards – 0-to-60 in 12 seconds and 125mph top speed – back in the 1950s, this car was one of the fastest passenger cars on the road. Plus, it just looks so damned good.
This T26 was refreshed in Fall 2013, and has completed a number of road rallies over the years. This beauty is slated to hit the auction block at the Barrett-Jackson Scottsdale auction January 12-19, 2014.