Hennessey HPE500 2014 Corvette Stingray
chevrolet | corvette | hennessey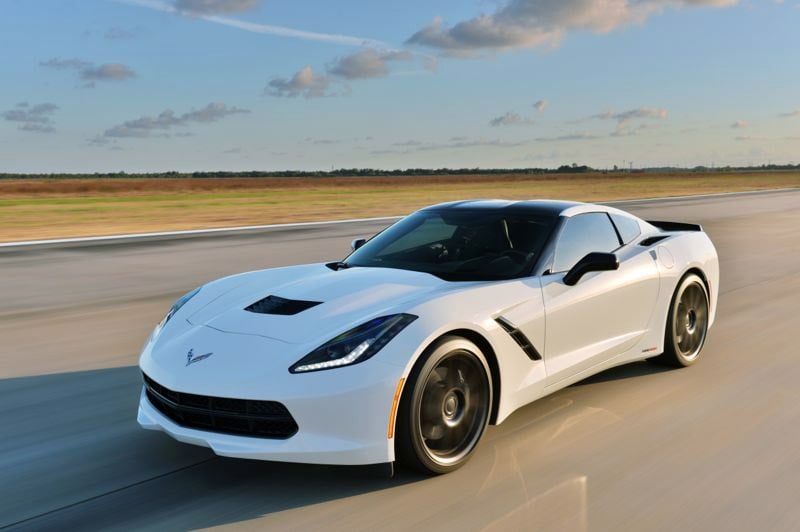 Hennessey is known for upgrading just about every American sports car they can get their hands on, so it's no surprise that they've taken the 2014 Chevy Corvette Stingray and boosted its stock capabilities.
The HPE500 upgrade jumps output from 460hp and 465 lb.ft. of torque to 507 horses with 518 torques. This pushes the Stingray up to a zippy 0-to-60 time of just 3.8 seconds, and a quarter-mile time of 11.7 seconds at 122mph. Impressive to say the least.
The upgrade package includes stainless steel headers and midpipes, high-flow catalytic converters, Hennessey badging, floormats and doorsills, as well as professional installation, tuning and testing.
While 500+ hp should be plenty for most mere mortals, Hennessey is also offering 600, 700, 800 and 1,000 horsepower upgrades, with superchargers in the 600+ hp models.