2015 Mercedes-Benz GLA
mercedes-benz | November 7, 2013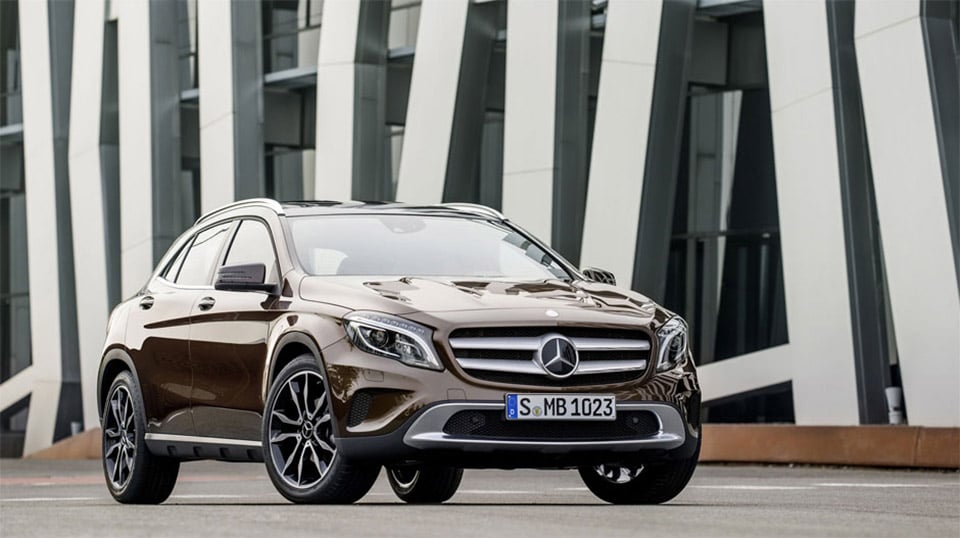 2015 Mercedes-Benz GLA

Powertrain: 208hp turbocharged 2.0 liter four-cylinder engine
0-to-60 Time (secs): 6.4 secs.
Top Speed (mph): 145 mph
Total Length (in): 173.9 in.
The all-new 2015 Mercedes-Benz GLA Class is a new luxury compact SUV from the German automaker and M-B's first offering in the compact SUV segment. The 2015 GLA-Class will be the first M-B SUV to be available with the new-generation permanent all-wheel drive system 4MATIC, with fully variable torque distribution.
The GLA will come with a 2.0 liter four-cylinder engine providing 208hp tied to a seven-speed dual clutch transmission. The vehicle is equipment with a strut-type front suspension and multilink rear suspension. The electric power steering is designed to provide superior feedback to a hydraulic system. 18″ wheels are standard or it will also be available with 19″ wheels as an option.
The interior includes rear seats that fold down completely to allow for a large luggage compartment.