Toyota 4Runner Ultimate Dream Ski Edition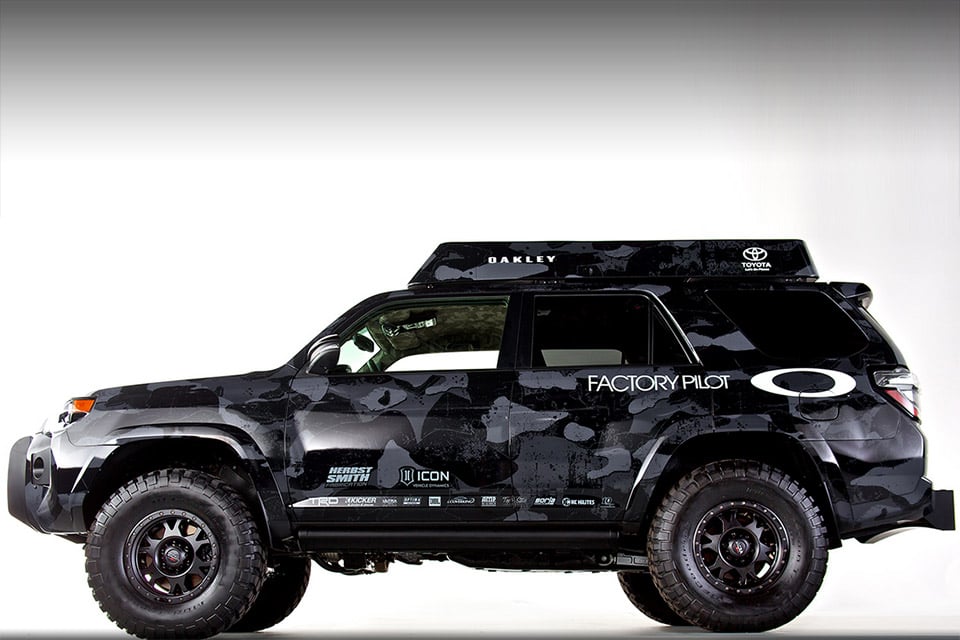 One of the several custom vehicles designed in partnership with Toyota for SEMA in Las Vegas is this "Ultimate Dream Ski Edition" Toyota 4Runner designed by freestyle skier Simon . Dumont worked together with Oakley Design in creating this 4Runner based on what he would want to see in an ultimate ski vehicle.
The vehicle has an Oakley camouflage-patterned vehicle wrap, an oversized front grille, a metal roof rack that can be electrically raised and lowered for easy access to two sets of skis, and LED lighting. The interior has a media system controlled by three iPads and also includes a coffeemaker, a glove and boot dryer and a mountable grill for refueling the body.