Volkswagen CrossBlue Coupe Concept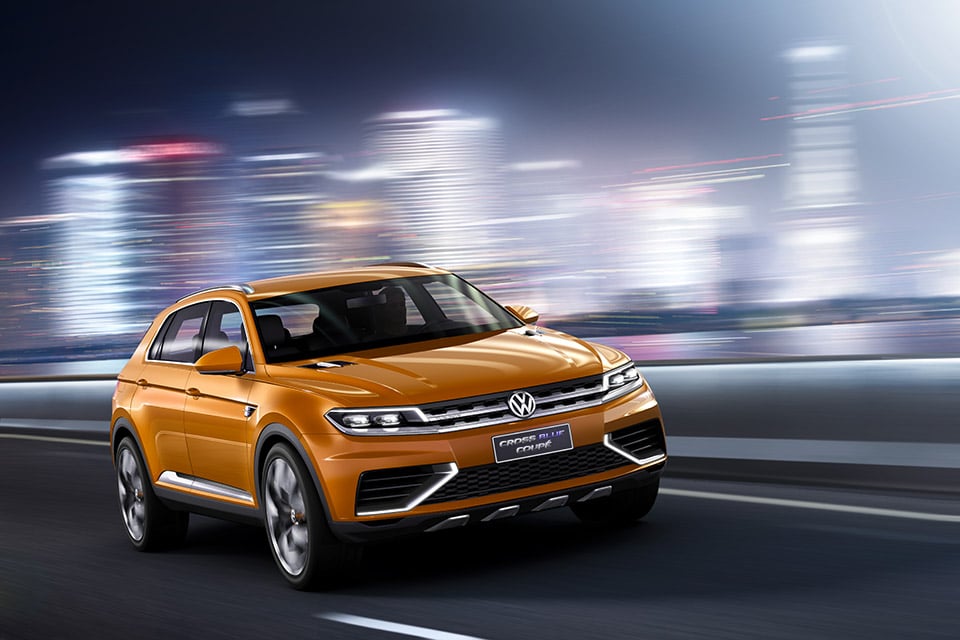 The Volkswagen CrossBlue Coupe plug-in hybrid SUV will have a turbocharged direct-injection (TSI) V6 gasoline engine alongside two electric motors for a potential 415 horsepower and a top speed of 147 mph. The coupe can be driven as a zero emissions vehicle for up to 13 miles and up to 75 mph. VW has said the vehicle could also be fitted with a four-cylinder gasoline engine or a four-cylinder gasoline engine TDI diesel.
Shown in the CrossOrange Metallic body color, the exterior includes 22″ polished aluminum-alloy wheels and a sporty profile that includes a short A-pillar, a swept-back C-pillar and a low center of gravity. The VW logo on the front grille has been redesigned to be a 3D element that now extends into the LED headlights. The back end also has a 3D look with aluminum elements.