Mercedes-Benz Vision Gran Turismo Concept
amg | mercedes-benz | supercars | video games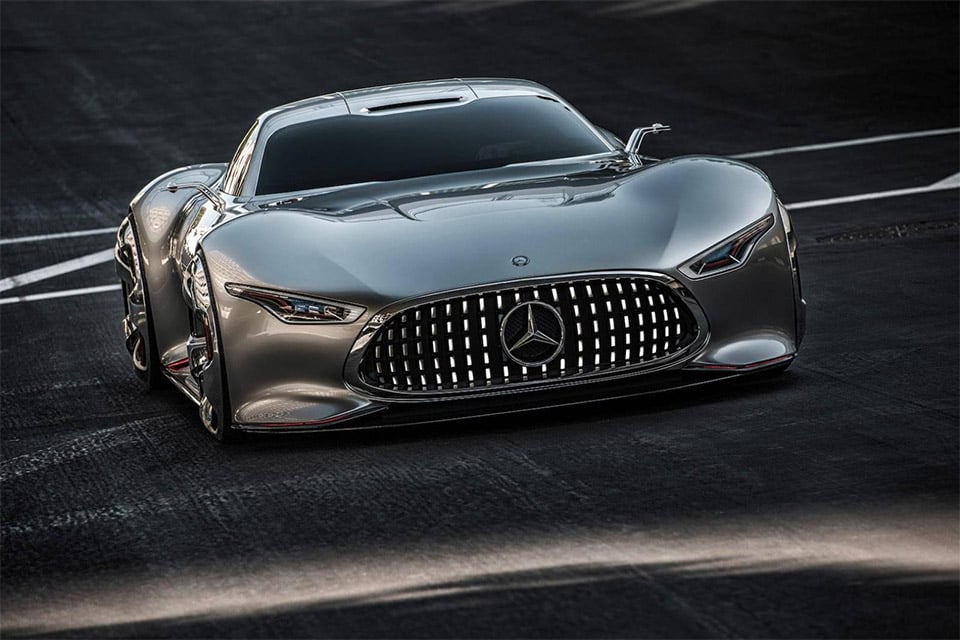 While it's unlikely to ever be a real car, Mercedes-Benz has certainly put plenty of thought into the design of their impressive AMG Vision Gran Turismo concept.
The most curvaceous Mercedes-Benz we've ever seen, this gullwing supercar concept would have a 577 hp AMG V8, capable of pushing out 590 lb-ft. of torque. Body weight is spec'd at 3,053 pounds, all of which is brought to a swift stop by carbon composite brakes. And if you thought quad exhaust maxed things out, think again. The Vision GT has eight, count 'em, eight exhaust pipes. And how about that grille? It's got a bigger mouth than an Infiniti Q50. Oh, and those aren't louvers – they're LEDs, so the grille can put on a light show. Viewed from the side, the car looks so low to the ground that you'd need to be a gymnast to get into it. But that's the price you pay for some supercars.
At this point, Benz has only built a 1:1 scale model of the car which will take up residence at their new Research & Development Center in Sunnyvale, California. For now, the only place it will be driving is in Sony's upcoming Gran Turismo 6, due out on the PlayStation 3 on December 6, 2013.