2014 BMW i3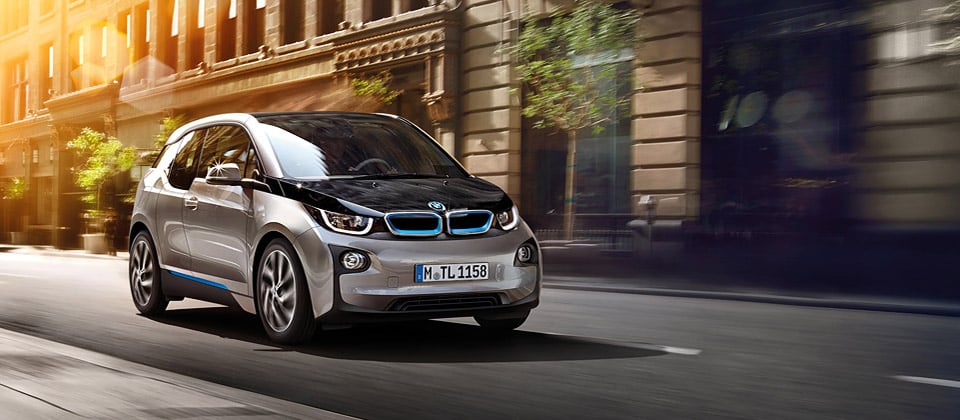 BMW's compact pure-electric i3 is finally available for purchase – at least in Europe. It's the German automaker's first production electric vehicle, and early reviews have been very positive.
Offering the electric equivalent of 170 horsepower, the i3 should offer plenty of power for its size. Driving range on a single charge is estimated at 80 to 100 miles, while you can also opt for a version with a range extender gas engine, which should add another 50 to 100 miles, depending on driving conditions. Its lightweight, durable carbon fiber reinforced plastic passenger compartment helps keep weight to a minimum, while providing safety for occupants.
While it's definitely not what we're used to seeing from BMW, its front end is distinctly Beemer, complete with kidney grille and squinty modern headlights (LED optional). Its short overall length should make it a breeze for parallel parking.
Inside, the i3 offer seating for four adults, and is ideal for urban driving, and you can choose from a variety of surface treatments, ranging from earthy to luxurious, to high tech. We especially love the sustainably harvested eucalyptus wood dashboard.
The i3 will hit the U.S. as a 2015 model, with prices starting at $41,350, going up to $45,200 with the range extender engine.