2014 Ferrari F12 Berlinetta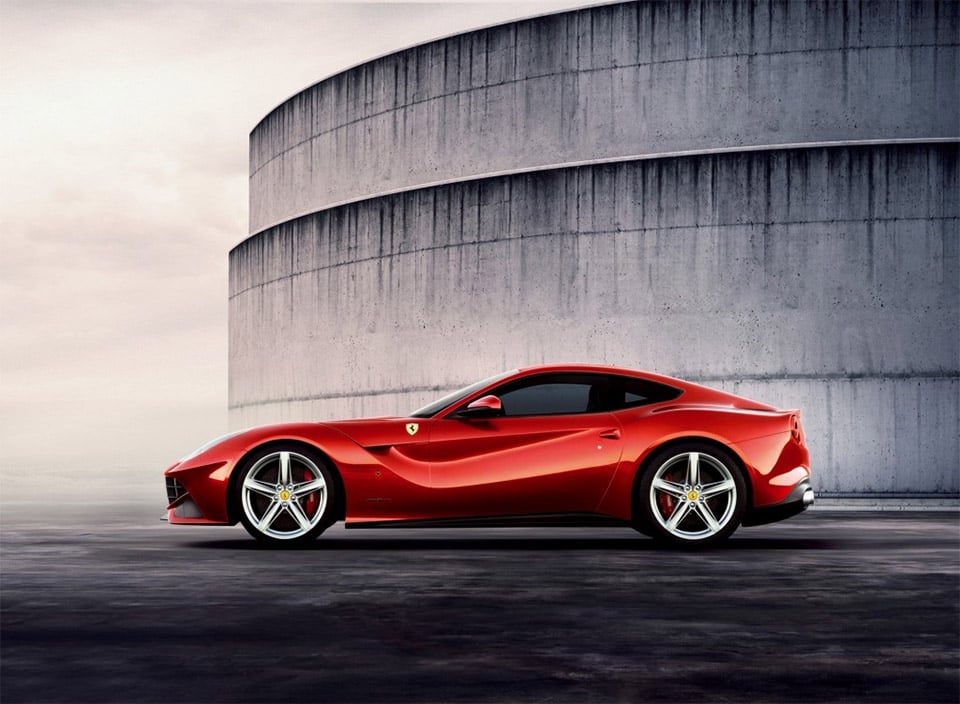 2014 Ferrari F12 Berlinetta

Powertrain: 731 hp 6.3-liter V12
0-to-60 Time (secs): 3.1 secs.
Top Speed (mph): 211+ mph
Curb Weight (lb): 3,594 lbs.
Total Length (in): 181.8 in.
Base Price (USD): $330,000
The 2014 Ferrari F12 Berlinetta is Ferrari's flagship car and it's the most powerful Ferrari currently in production, until we see the LaFerrari. The sweeping curves of the Berlinetta scream speed as does the 731 horsepower naturally aspirated V12 engine. The car's wheelbase has been shortened and the car is also lower and narrower than the previous V12 coupe. In fact the car's entire chassis and bodyshell are entirely new, incorporating 12 different aluminum alloys.
The F12 Berlinetta's interior matches the vehicle's fluid design. The dashboard, controls and seats focus on the car's sporty driving capabilities, with carbon fiber and aluminum alloy throughout and lightweight seating designed to provide lateral support.
The folks at Motor Trend Ignition took the 2014 F12 Berlinetta out for a hot lap on Laguna Seca, be sure to watch the video below to see the car in its glory.