2014 SRT Viper GTS Anodized Carbon Special
dodge | November 20, 2013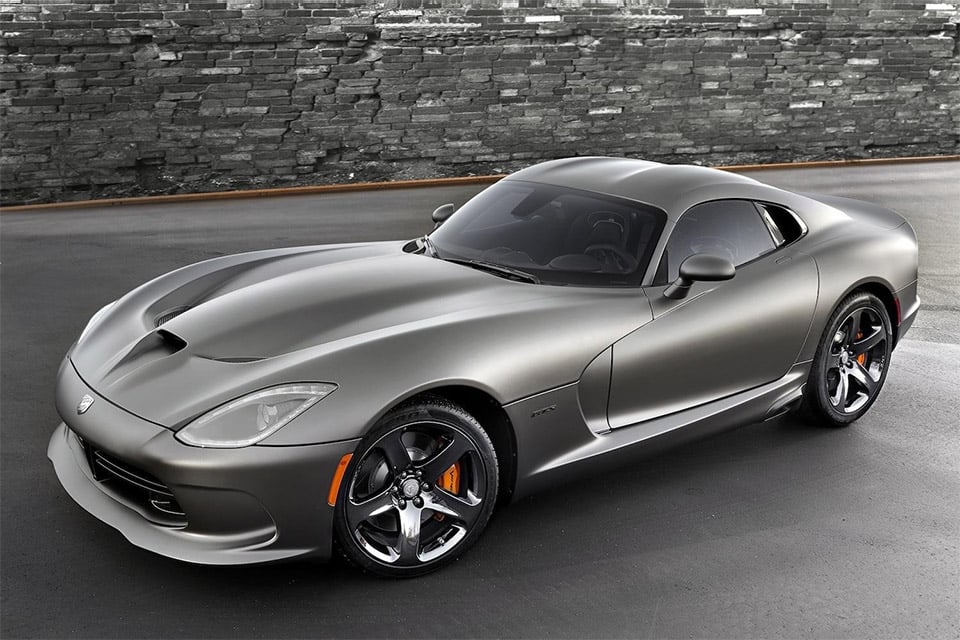 The Dodge Viper has always been an impressive vehicle, if not somewhat brutish vehicle, and SRT has introduced this 2014 Viper GTS Anodized Carbon Special Edition for those who want to take the Viper just a little bit further. With the exclusive matter exterior color and carbon fiber brake ducts, orange brake calipers, and gloss black GTS badges, this Viper will be unique even among Vipers.
This Viper is powered by an 8.4 liter V10 that kicks out 640hp and 600 lb-ft. of torque. Hitched to a six-speed manual transmission, the car will go 0-to-60 in the "low 3 second" range and has a top speed of 206 mph. So if you just see a matte grey blur passing you on the road, it just might be a Anodized Carbon Special Edition.
The edition is limited to a run of just 50 vehicles with pricing to be announced.