Nissan IDx NISMO and IDx Freeflow Concepts
nismo | nissan | November 20, 2013
---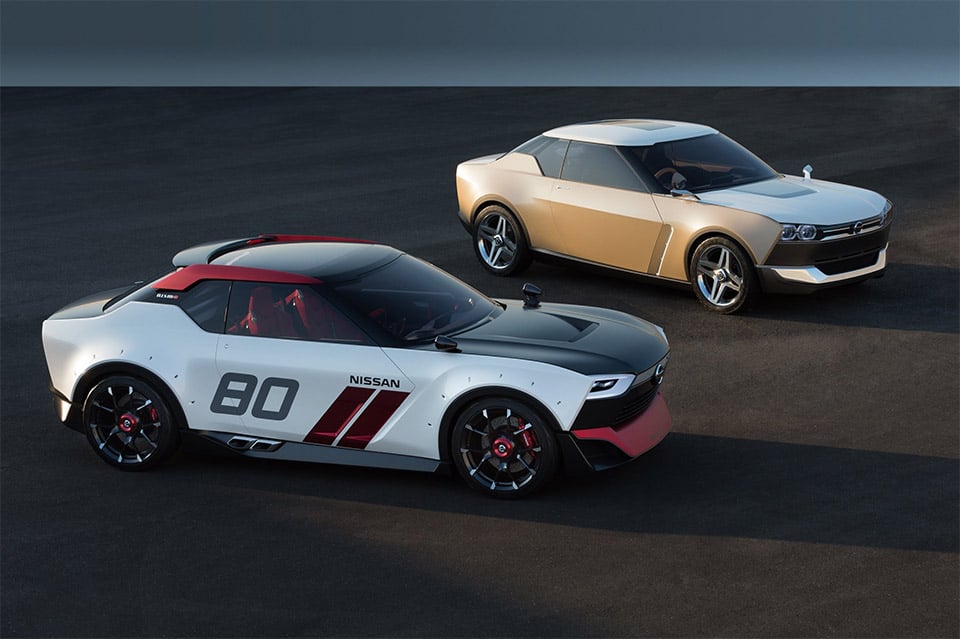 With a serious nod to classic Datsun styling, Nissan's IDx NISMO and IDx Freeflow concepts were designed to reach younger markets who are less interested in cars these days. But we have to say no matter how old you are, the IDx NISMO is truly appealing from the exterior, decked out in racecar white, red and black, and accented with bold 19-inch wheels.
The IDx Freeflow runs on a 1.2-to1.5-liter gas engine, connected to a CVT, while the NISMO gets a 1.6-liter direct-injected turbocharged engine, connected to a CVT which offers a 6-speed manual mode with rev synchronization – an awfully similar drivetrain to the one found on current Nissan Jukes.
While neither model is currently slated for production, they're both intriguing enough that we're likely to see some of these design cues reflected in production vehicles at some point down the road. Personally, we'd love to see the styling of the IDx NISMO, married to a rear-wheel drivetrain and a bigger engine, but that's just us.