Subaru Cross Sport Concept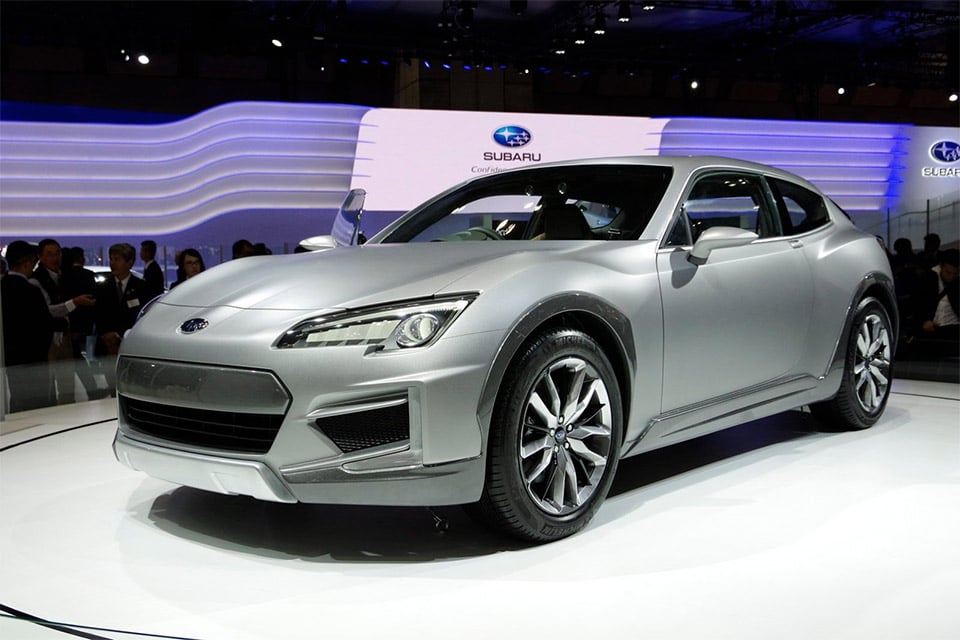 Imagine what would happen if you took a Subaru BRZ and turned it into a shooting brake-style wagon? You'd get this. The Subaru Cross Sport Concept is basically a BRZ that's been stretched into wagon format. Despite being a wagon, the Cross Sport Concept is just 2 inches longer than a stock BRZ.
Under the hood, it's still got the 2.0-liter Boxer engine we all know and love, and it's still tied to a rear-wheel drive 6-speed manual transmission, for the type of brilliant ride we've come to enjoy in the BRZ and its Scion and Toyota cousins.
Inside, Subaru has decked out the rear with a fold-flat back row and a combination hatchback/tailgate for additional carrying space and ease of loading. While we're not sure we'd carry around our Christmas trees in the back of this wagon, Subaru has made this unlikely feat possible anyhow.
Images courtesy of CarScoops