2014 Mustang Shelby GT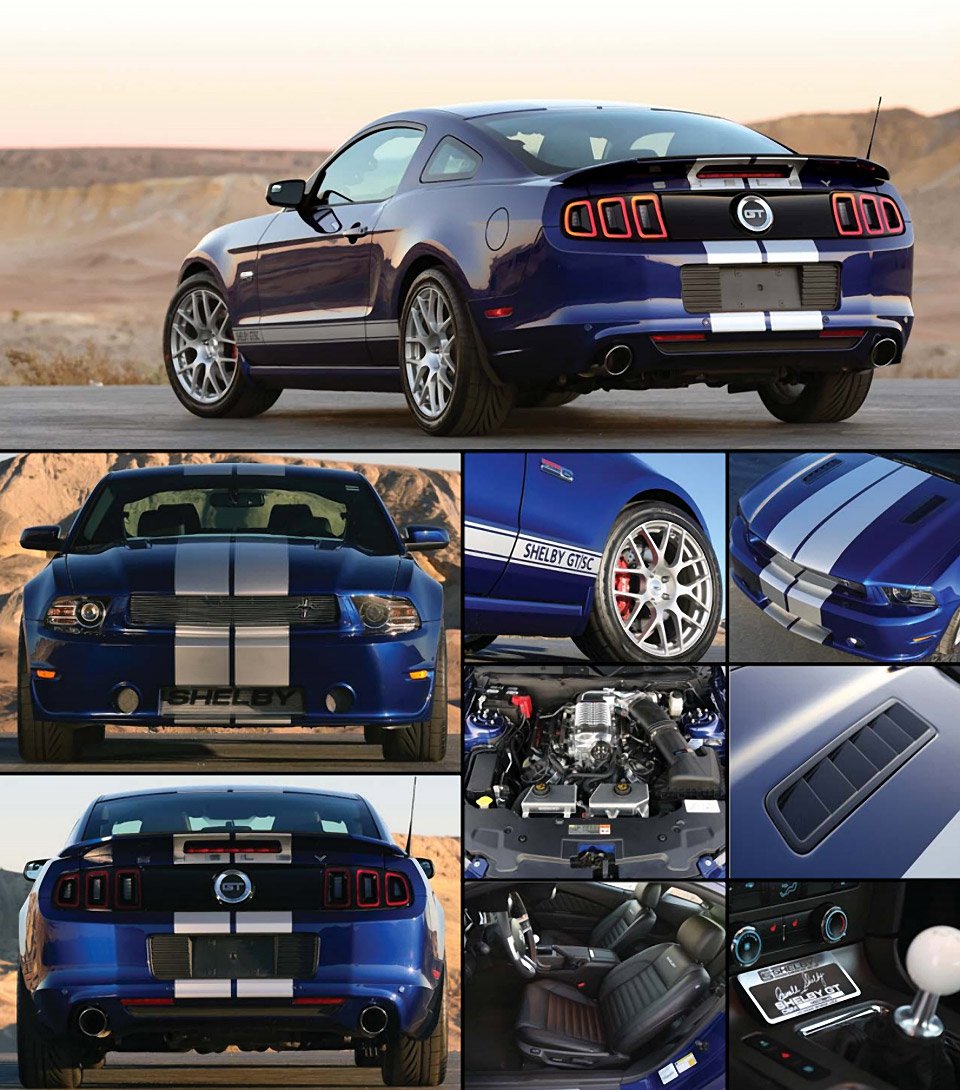 Shelby American, a company founded by the legendary automotive designer and racer Carroll Shelby, has brought back the Shelby GT Mustang for 2014. The new Shelby GT is a "post-title" program: customers purchase their own 2014 Ford Mustang GT and choose from the Shelby American packages. The least expensive package, at $14,995(USD), includes Shelby tuning your Mustang to 430hp (up from 420hp), adding a Panhard suspension bar, 20″ wheels and a Borla exhaust. Also included are Shelby GT front fascia, fiberglass hood, carbon laminated hood louvers, and Shelby GT Lemans and side stripes.
The top end Shelby GT/SC version, which begins at $27,995, includes a Racing Whipple turbocharger and ends up at 624hp and is expected to blast from 0-60 mph in about 3.7 seconds.