Jaguar C-X17 SUV Concept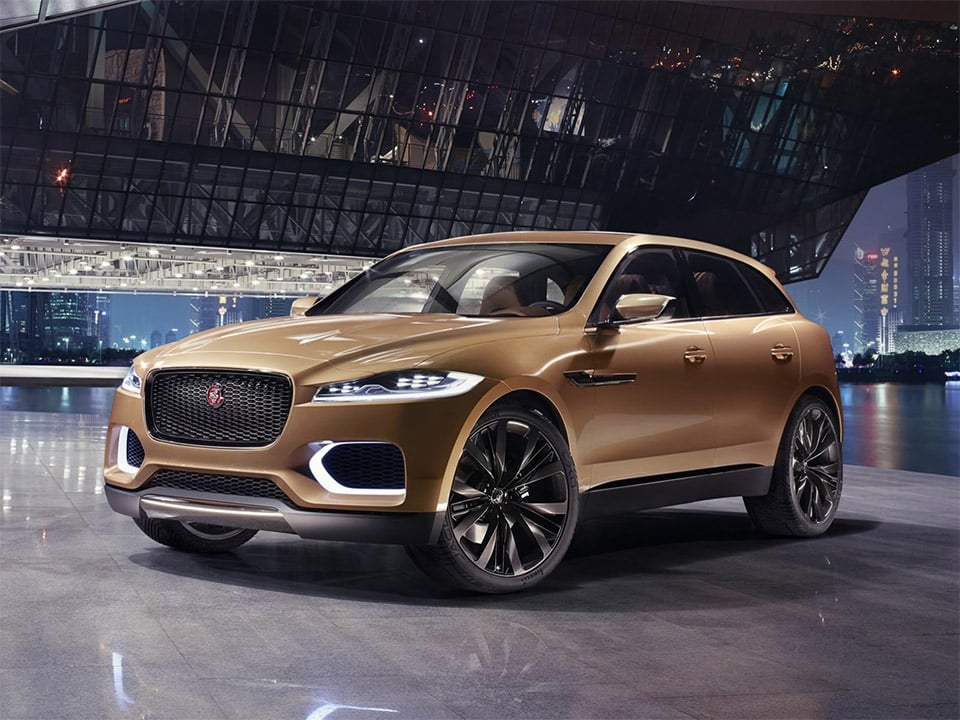 Jaguar has been working on refinements to their C-X17 SUV concept since it first broke cover back in September 2013. This could indicate it's moving closer to production. If produced, it would be the British luxury car maker's first foray into the segment – and if we must say so, it looks mighty nice.
Designed under the watchful eye of Ian Callum, the current design echoes lines found in other current Jags, including the large grille found in the XJ, and the sharply-defined headlamps and narrow tail lights found in the F-Type. The current design is roughly the size of the Porsche Cayenne, and is designed to be an all-wheel drive. The five-seater is expected to be built from aluminum, and offer an elegant interior outfitted in leather and wood trim, with high-tech features for driver, front and rear seat passengers.
We'll continue to provide updates on the C-X17 as it continues to evolve.