2014 Hyundai Walking Dead Edition Tucson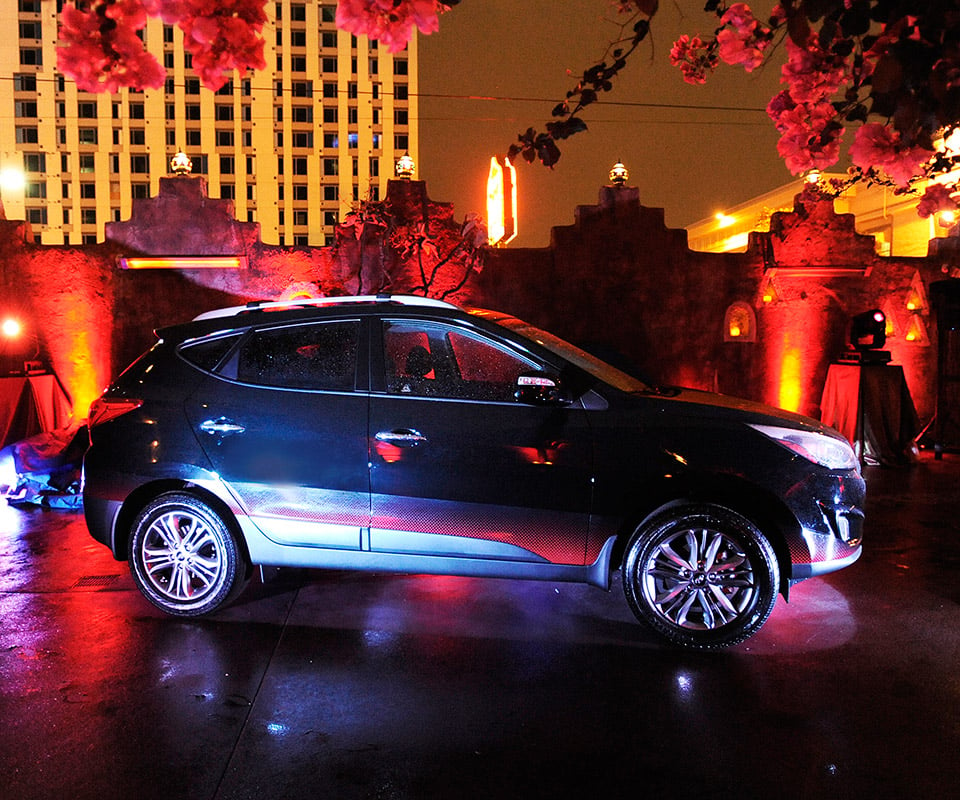 Any fan of AMC's The Walking Dead television series knows that a Hyundai SUV has a remarkable ability to survive when all around is decay.  The Hyundai Walking Dead Special Edition Tucson arrives in 2014 to coincide with the 10th anniversary of Robert Kirkman's The Walking Dead graphic novel series and contains everything you need to survive the upcoming zombie apocalypse.
In addition to its natural survivability, the Tucson comes with a roof rack for hauling additional gear, mudguards, custom floor and cargo mats. But the best extras will be inside the custom Zombie Survival Kit, a Walking Dead themed 72-hour survival backpack and you can choose from one of four vehicle decals from the novel series: Hilltop, Kingdom, Saviors, and Survivors.