2014 Chrysler 300C John Varvatos Luxury Edition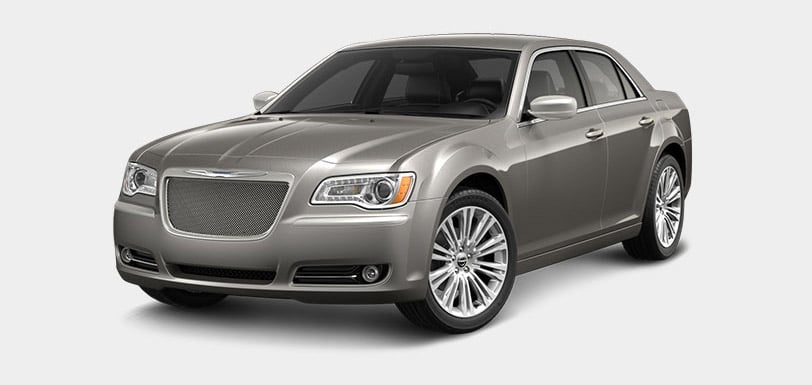 2014 Chrysler 300C John Varvatos Edition

Powertrain: 3.6-Liter V6 Engine, 8-Speed Automatic Transmission
City/Hwy/Combined MPG: 18/27 mpg
Curb Weight (lb): 4,029 lbs.
Wheelbase (in): 120.2 in.
Total Length (in): 198.6 in.
Width (in): 75 in.
Base Price (USD): $41,195 (RWD), $43,695 (AWD)
What do Chrysler and fashion designer John Varvatos both have in common? Well, for starters they were both born in Detroit, Michigan. And now the unlikely partners have teamed up to create an even more luxurious build of the popular Chrysler 300C sedan.
As with other 300C's this one starts out with a 3.6-liter 24-valve VVT V6 engine, connected to an 8-speed automatic transmission and available in RWD or AWD variants. You can also upgrade to a 5.7-liter V8 HEMI if that's how you roll.
But Varvatos ups the style quotient with luxury leather seats, a stitched leather steering wheel, dark mocha wood and leather interior trim, fat 20-inch aluminum wheels, and a platinum chrome grille, mirrors and door handles. The leather is designed to match Varvatos' jackets, while the dashboard reflects his timepieces, and the trim echoes his fragrance bottles.