1970 Plymouth Road Runner Superbird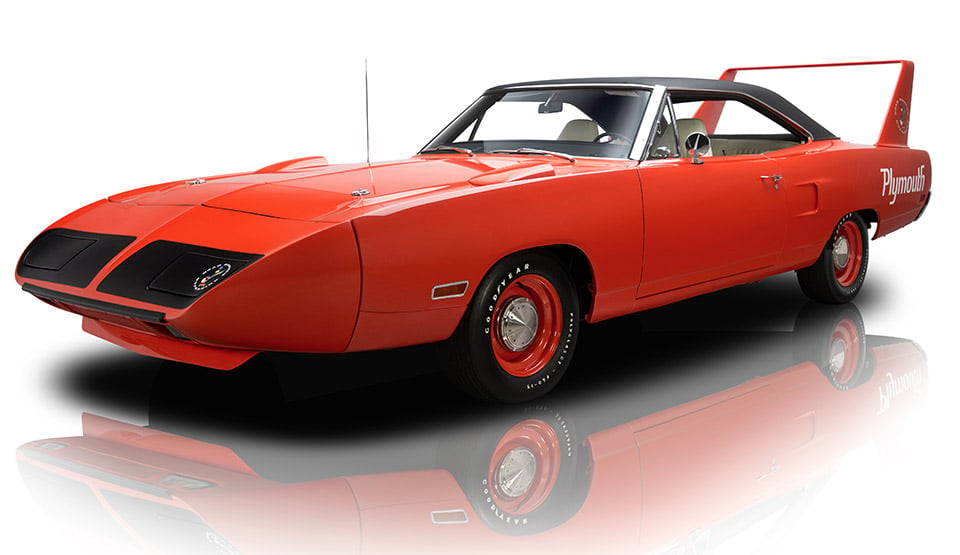 This extraordinary specimen of this classic 1970 muscle car recently went up for sale at RK Motors Charlotte. It's an incredibly restored build of the Road Runner Superbird, complete with the original 426 cubic inch Hemi V8 engine, and A727 Torqueflite transmission. Yes kids, this is the steroid-charged muscle car you dreamed about in your Hot Wheels collection.
Clearly, no expense was spared in this beautiful restoration job, from the "Tor-Red" paintjob, most minute details of the Road Runner's original black and white interior, to the proper Road Runner decals.
And how can you not love that massive racing spoiler and sharp, birdlike beak? Unfortunately, even if you do have the $399,900(USD) it's listed at, it's already got a pending sale, so you probably won't be driving this thing home anytime soon. Besides, your wife would never let you park it in the driveway.