2015 Porsche Macan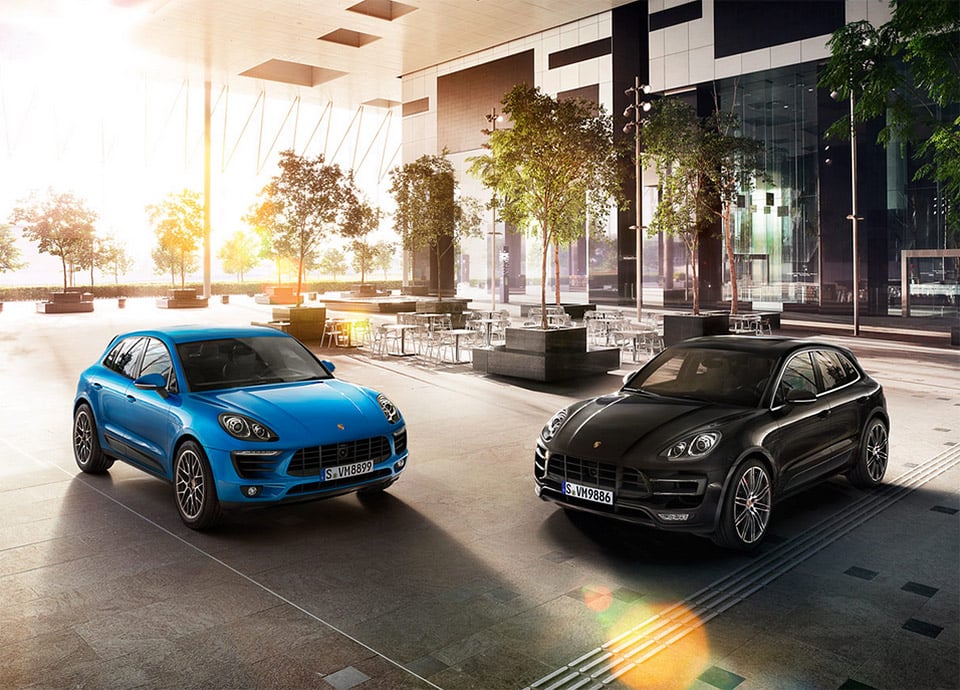 2014 Porsche Macan

Powertrain: 340hp 3.0-liter twin-turbo V6 (S), 400hp 3.6-liter twin-turbo V6 (Turbo)
0-to-60 Time (secs): 5.2 secs (S), 5.0 secs. (S/Sport chrono), 4.4 secs (Turbo)
Curb Weight (lb): 4112 lb. (S), 4244 lb. (Turbo),
Wheelbase (in): 110.51 in.
Total Length (in): 184.29 in. (S), 185 in. (Turbo)
Width (in): 76.1 in. (82.6 in. with mirrors)
Price as Tested (USD): $49,900(S), $72,300(Turbo)
We previously got a look at prototypes of the all-wheel drive Porsche Macan tearing it up off-road, and now we have the full details on this compact, but capable SUV that's headed to market in early 2014.
The Macan will ship in two primary models, the Macan S and the Macan Turbo. Despite not having the Turbo designation, the Macan S is no slouch, with a 3.0-liter twin-turbo V6, which provides a zesty 340hp with a top speed of 156mph. The Turbo model pushes out an additional 60 horses with a twin-turbo 3.6-liter V6, and can hit a top speed of 164mph.
Both models offer a 7-speed dual-clutch automatic transmission for fast and smooth shifting. Interestingly, the Macan has an air suspension system to improve ride and comfort, and offers different modes for comfort and sports handling. Cornering gets the benefit of Porsche's torque vectoring system, and there's also a traction management system to help keep wheels from slipping, and torque can be dynamically split between front and rear axles.
Porsche has yet to release fuel economy estimates for either vehicle, but we'd expect something in the low 20s combined based on engine size and weight. Porsche expects to start shipping the Macan to dealerships in Spring 2014.
We're definitely looking forward to getting behind the wheel of the Macan models as soon as they're available.