2014 Nissan Sentra NISMO Concept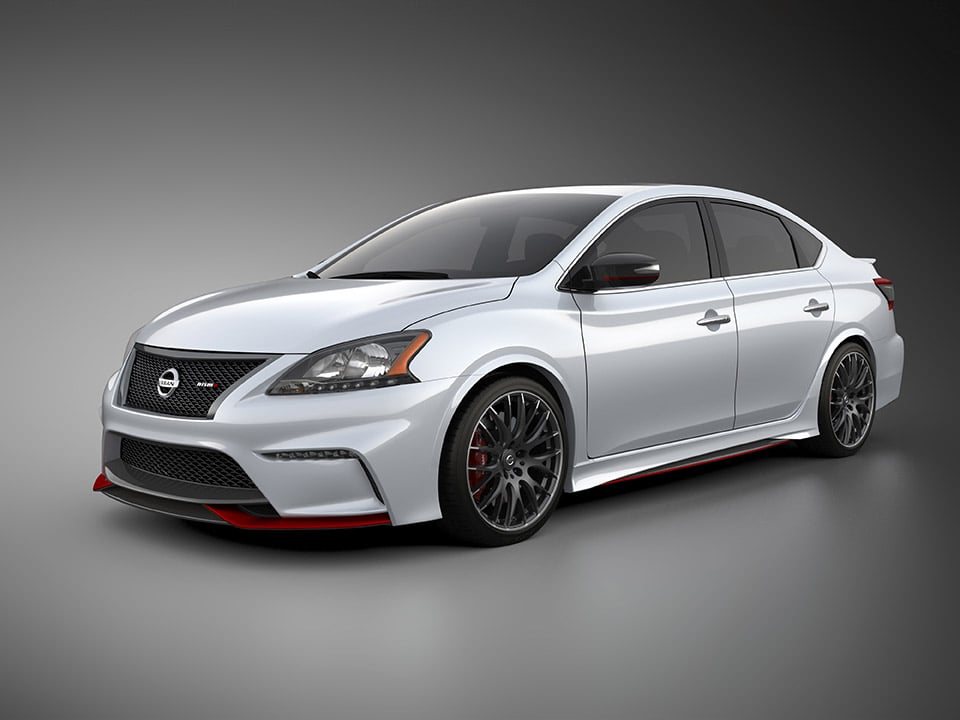 Nissan's NISMO group has been busy this year, with the Juke NISMO RS, the retro-influenced IDx Nismo and IDx Freeflow Concepts, and the scary fast GT-R NISMO. They also introduced the Nissan Sentra NISMO at the L.A. Auto Show. With a 1.8-liter turbocharged engine (a bored-out version of the engine found in the Juke NISMO RS), this Sentra puts out 240hp and 240 lb-ft of torque. It has a six-speed manual transmission, Recaro seats, 19″ wheels, and Bright Pearl White exterior paint. The exterior details are finished with carbon fiber patterns on the side mirrors, front splitter and rear diffuser, and the NISMO design red accents.
Inside, the racing-inspired styling includes a NISMO-style leather/Alcantara-wrapped steering wheel, a matching shift knob and shifter lever boot. The instrument cluster features a satin carbon fiber finish and the tach has a NISMO anodized red ring.