Infiniti Q30 Concept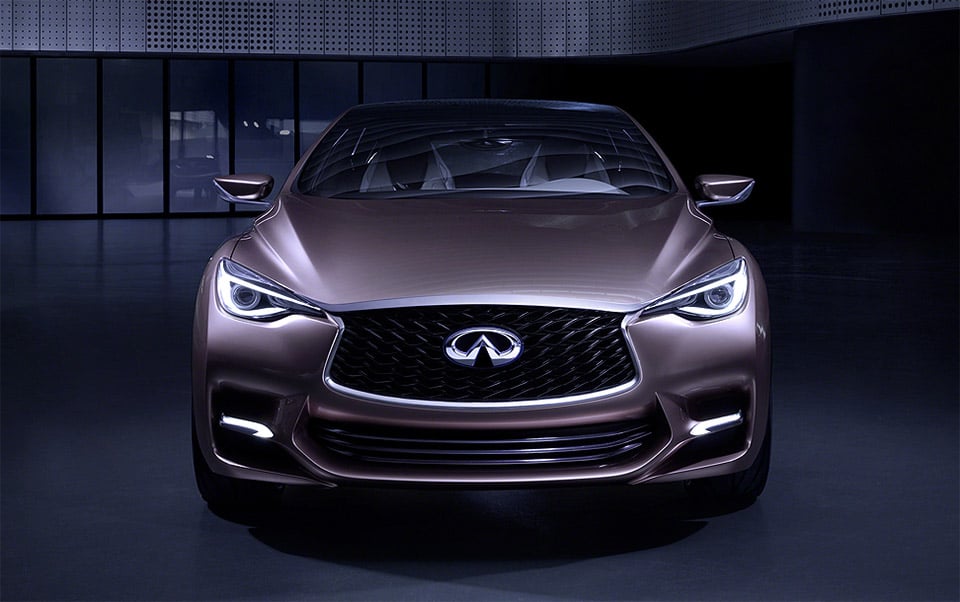 Providing a glimpse into the future of Infiniti's crossover lineup, the Q30 aims for a more sporty and aggressive look than is current QX50 and QX70 models. The Q30 is much lower to the ground, with a look more reminiscent of a shooting brake wagon than an SUV. Though in the Infiniti's case, they're still sticking with a four-door configuration.
The concept design takes the normally bulbous lines found in other Infinitis and adds more sharp, sculpted edges, resulting in not only a more modern design, but one that looks more performance than utility oriented. You'll also notice that its 20-inch, violet-accented wheels are pushed to the far corners of the vehicle, lengthening its wheelbase. Inside, the Q30 offers luxurious materials, including custom-tailored leather, speakers integrated into the seatbacks, high-tech displays and LED ambient lighting.
While the Q30 itself isn't set for production, Infiniti says that its design strategy will serve as inspiration for a new premium compact slated for production in 2015 at the company's Sunderland plant in the UK.