LARTE Design Range Rover Evoque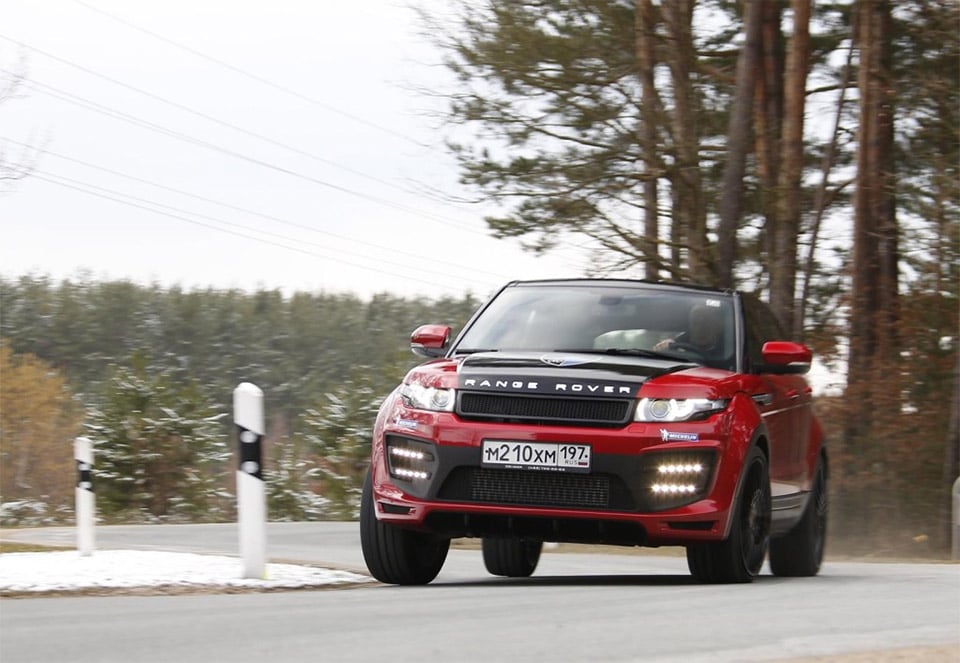 Russian tuning outfit LARTE Design is showing off this really sharp upgrade kit for the Range Rover Evoque. The package includes both performance and style enhancements, starting off by boosting the Rover's 2.2-liter turbodiesel from 190hp to 220hp.
But it's the exterior details that really make this package shine, including large front air intakes with LED accents, a honeycomb grille, 21-inch alloys, and a cool triple exhaust in back. LARTE also lowered the height of the Evoque by 30mm with its sports suspension mods.