Nissan Juke Premium Personalized Edition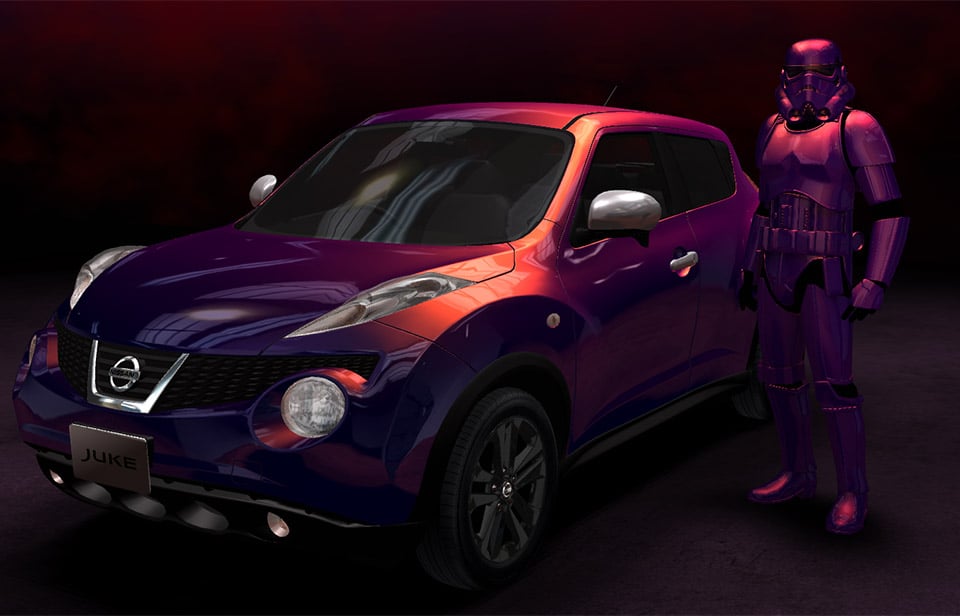 The zippy little Nissan Juke gets colorful for this limited-edition premium package, which is highlighted by a special paintjob called "Midnight Purple IV" which can change colors depending on viewing angle. Colors range from violet to red to orange depending on where you stand and how the light hits the car. Only 300 of the vehicles will be made, and it appears that the special edition is only for Japanese markets at this point.
Be sure to head on over to Nissan Japan's website for a virtual 3D walkaround of the vehicle. Stormtrooper not included.