Bozca Zest Concept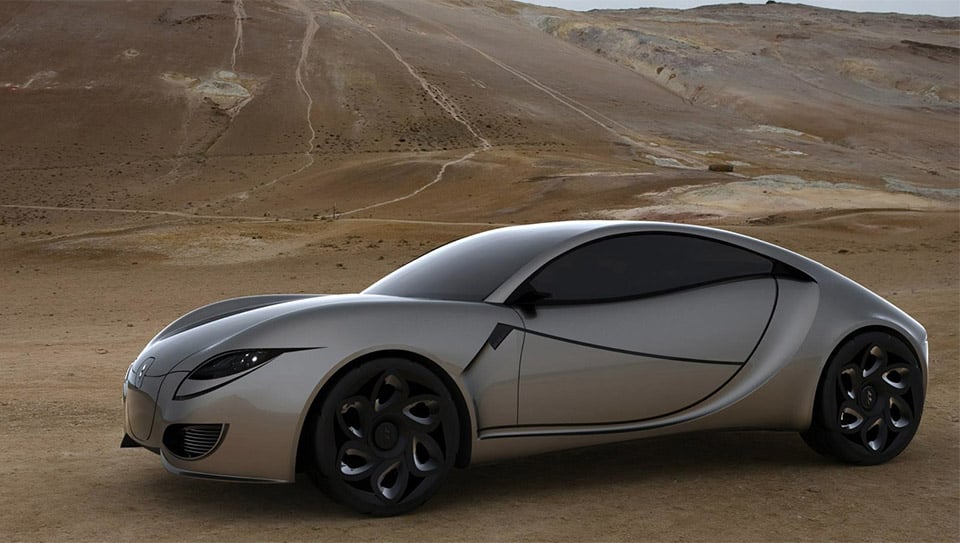 Automotive and yacht designer Timur Bozca's concept car might have a name that sounds like a bar of soap, but we still think that it's got a truly special industrial design. The vehicle is designed to seamlessly blend both masculine and feminine desires, with a mix of sporty dynamic design, performance, and a comfortable interior.
Looking a bit like a squashed VW Beetle with an attitude, the Zest's chassis is built from carbon composites, while its body panels are made of natural materials – linen, cork and epoxy resin – keeping weight down to a svelte 2,645 pounds.
Under the hood, the Bozca Zest uses an Audi 2.5-liter turbocharged five-cylinder engine, which offers up 335 horsepower and 331 lb-ft. of torque. But the gas engine doesn't connect to a drivetrain. Instead, it acts as a gas generator for the car's four large electric motors.  It also operates as a plug-in hybrid, and a lithium battery pack is placed in the middle of the vehicle for storing energy, and for optimal weight balance.
Additional features include regenerative braking, and a Fisker-like glass photovoltaic roof for powering accessories. Bozca hasn't shared interior photos, but describes the inside of the car as calm and relaxing thanks to its blue ambient lighting and comfort-focused ergonomics.