The Hottest Supercars You Can't Drive: GT6 X2014s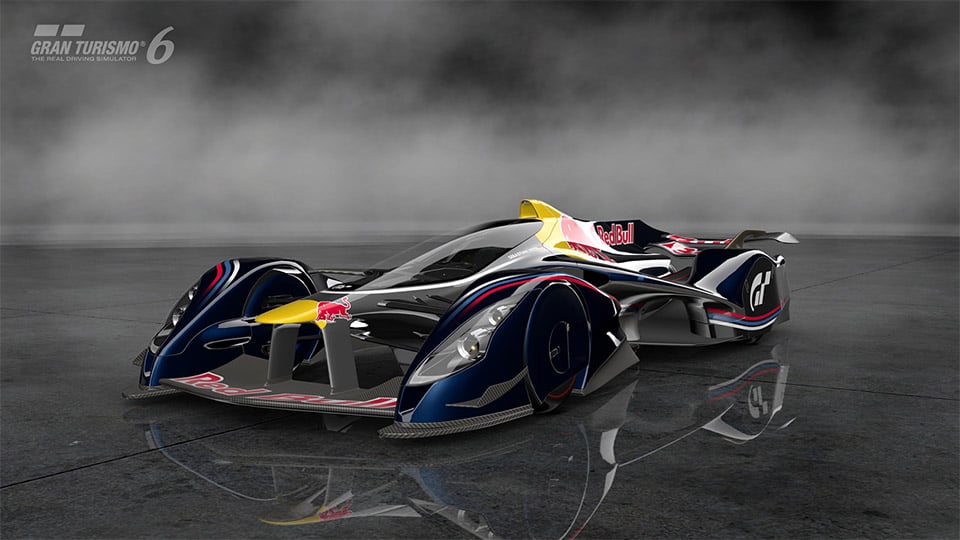 Red Bull Racing has returned to the virtual world of the renowned racing game Gran Turismo 6, which hits shelves for the Playstation 3 this Friday, with new custom racers. The Red Bull X2014 series are the newest virtual creations from world championship winning Formula One race car designer Adrian Newey. Newey had free reign to design the fastest, most awesome cars he could imagine without any budget constraints.
The virtual vehicles' specs haven't yet been revealed, but we expect them to exceed Newey's 1400hp vehicles he designed for prior versions of the game. Newey came up with three vehicles for GT6, the Red Bull X2014 Fan car (X2014/F), the X2014 Standard car (X2014/S), and the X2014 Junior car (X2014/J).