Audi Show Car to Debut at Detroit 2014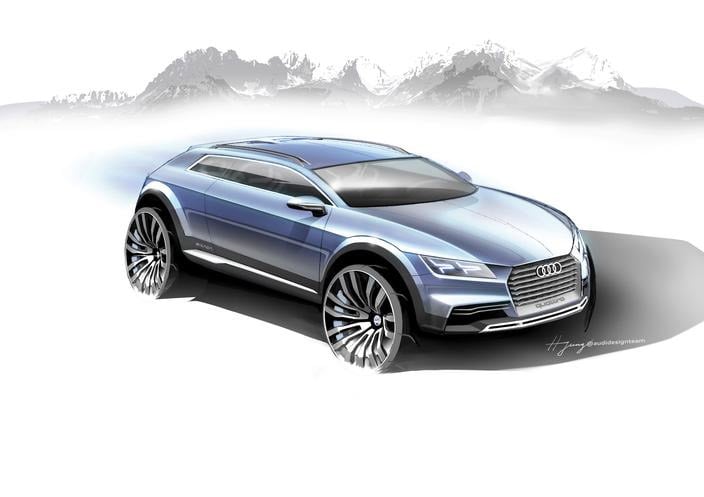 Days after getting a gander at a sketch of the proposed Audi Q1 compact crossover, it looks like the company is going to be showing off a similar vehicle at the NAIAS show in Detroit this coming January. The so called "show car" is designed as a representative concept vehicle to give us an idea of design direction for Audi's future vehicles.
All we have at this point are some artist's renderings of the compact crossover, but it sure looks a lot like the Q1 we recently saw. According to Audi, the show car measures 13.78 feet long, and it has a shooting brake style. In this case, the design sketches show a two-door configuration though, as well fat 19-inch wheels with spokes-a-plenty.
The vehicle is designed to offer a blend of sporty handling, along with everyday utility, and recreational use thanks to its high ground clearance. In general, we like where Audi is going with the strong, sharp lines in their concepts – though we do wonder if it's at the expense of visibility, as is often the case with vehicles which shrink the rear windows to create an aggressive shape.
We'll be sure to check it out and grab some pics when we visit the show in January.