Bugatti Grand Sport Vitesse Jean Bugatti Edition
bugatti | December 8, 2013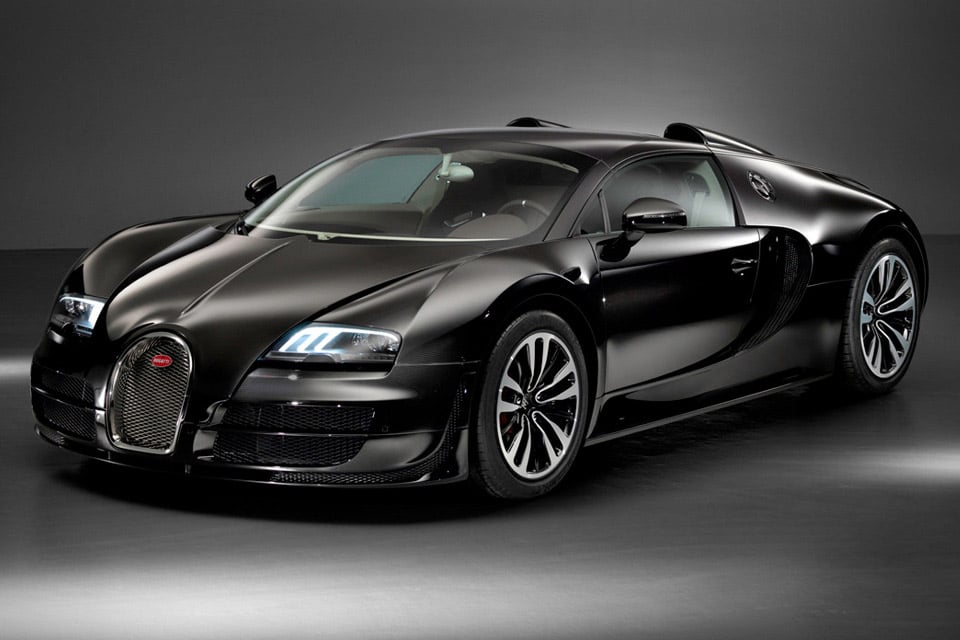 Bugatti Grand Sport Vitesse Jean Bugatti Edition

Powertrain: 1,183 hp, 8.0-liter W-16 engine
0-to-62 Time (secs): 2.6 secs.
Top Speed (mph): 254 mph (limited to 233 mph)
Wheelbase (in): 106.7 in.
Total Length (in): 175.7 in.
Width (in): 78.7 in.
Base Price (USD): $3,000,000
Bugatti unveiled the second in its "Legend" series of six cars, the Jean Bugatti model, in honor of the one-time leader of Bugatti, Gianoberto ("Jean") Carlo Rembrandt Ettore Bugatti. Based on the Bugatti Veyron 16.4 Grand Sport Vitesse, the changes to the vehicle are purely aesthetic, with no changes made to the vehicle's already astounding mechanics.
The car has a black, clear-coated carbon-fiber exterior and both the Bugatti horseshoe on the front and the EB logo on the back are made with platinum. Jean Bugatti's signature is also laser-etched in the gas cap and oil caps (which, we assume, you'll never see if you own this car). The interior is done in two-tone beige and brown leather, reminiscent of the Type 57SC Atlantic Sport Coupe created by Jean Bugatti in the 1930s.
Just three of these models will be built, so you'd better act fast.