Land Rover Defender 2.2 TDCI by A. Kahn Design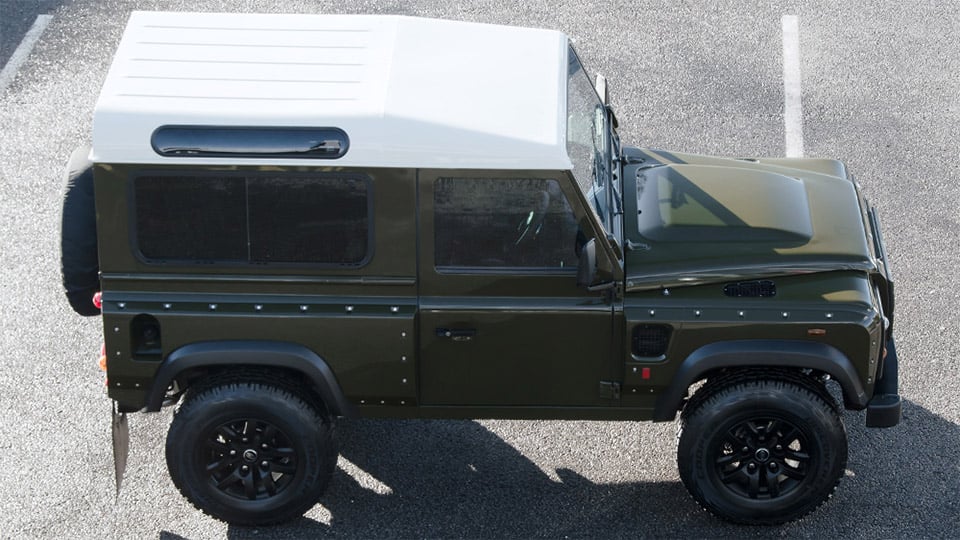 The Land Rover Defender is a utilitarian SUV that gives a sound nod to the classic Land Rovers of decades ago. Its looks beg you to take the vehicle to Africa for a drive across the Serengeti, or whatever one does with a Land Rover in Africa. And, although production of the vehicle is schedule to cease in 2015, British customization shop, A. Khan Design, has come up with its latest in custom design changes for the vehicle, called, without brevity, the Land Rover Defender 2.2 TDCi SW 90 Chelsea Wide Track.
The A. Kahn package consists of front and rear wide wings with integrated vents & bolt apertures, extended wheel arches in satin black, front grille with mesh stainless steel, Chelsea Truck Company Spare wheel cover, Kahn prototype tailgate logo, side vents and bonnet vents with mesh stainless steel, Kahn oval tailgate logo, 1948 Defend wheels (8×16") and Kahn prototype wing badges.
The vehicle package also includes roof grab handles with Harris Tweed covers along with an instrument binnacle, passenger dashboard, top rear door panel, rear pull handle, and grab handle all in Harris Tweed. On the dash, the tach has a red facia and there's a fire extinguisher (we imagine that, with all that Harris Tweed, the interior could be pretty flammable).