2M-Designs 2013 Jaguar XF
jaguar | December 9, 2013
---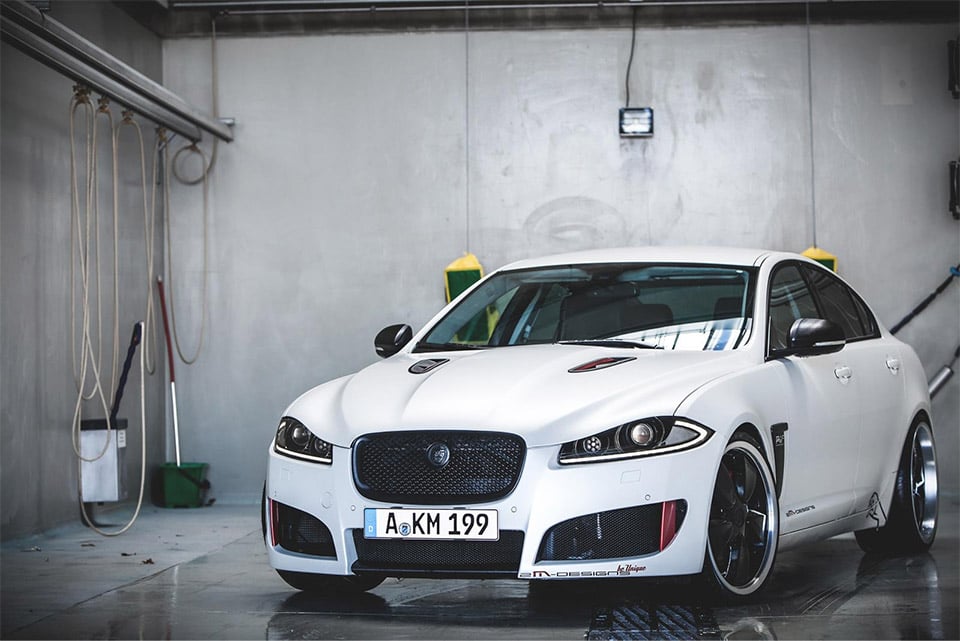 Why the Jaguar XF is the "bottom of the line" car you can buy from the British manufacturer, it's still no slouch. Other than its steel instead of aluminum construction, it's every bit as good as Jaguar's other current line-up. German tuners 2M-Designs saw the potential of the XF and gave it a sporty makeover, which puts the base XF just that much closer to the higher-end XFR-S – at least in terms of styling.
In fact, 2M-Designs' even copied the front-end spoiler from the XFR-S. In addition, the kit includes a white and black-accented matte wrap around the body, and subtly tinted headlights and taillights. In the performance department, 2M managed to eke out an extra 65 horsepower from Jag's 2.0L 4-cylinder engine, boosting output to a respectable 340hp, a 0-to-60 time of 5.4 seconds, and a top speed of 175mph. The kit also adds quad exhaust, and a set of fat 21-inch alloys.
Pricing for the 2M-Designs Jaguar XF package runs about $20,000(USD) – plus the cost of an XF, of course.