2015 Ford Mustang Secret Feature: Burnout Control?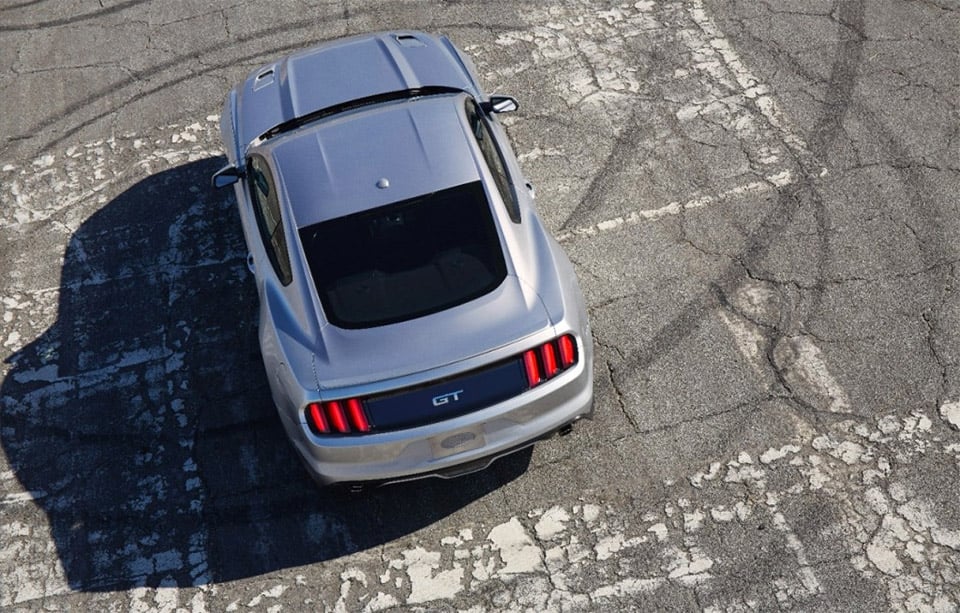 While we covered the major features of the 2015 Ford Mustang when it was revealed earlier this month, Ford chief engineer Dave Pericack later revealed there is a "secret feature" which they won't yet talk about. Now, industry sources have told Motor Authority that the feature will be an electronically-controlled system to help drivers pull of perfect burnouts. While launch control is already a feature available on the new 'Stang and many other sports cars, we have to say burnout control isn't something we're used to seeing.
Presumably, the system would disable traction control, hold the front brakes, and help push the engines revs to just the right speed to get your tires smoking. While the idea of such a system seems a bit ludicrous to hardcore car fans, it's certainly something to help set the new Mustang apart from the crowd, and certainly a more interesting tech feature than the ubiquitous lane departure warning and blind-spot monitoring systems which are popping up on seemingly every car these days.
While we wait for confirmation of this rumor, take 83 seconds out of your day to learn how to do a burnout the old fashioned way: