2014 Kia Soul Red Zone Edition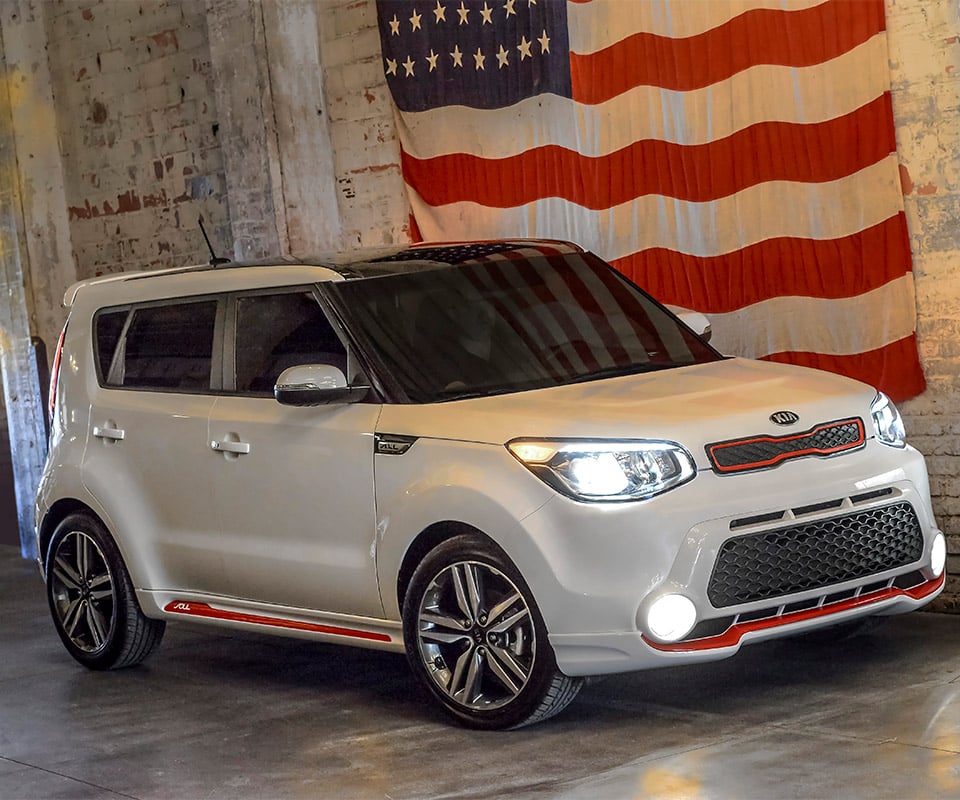 Based on the 2014 Soul Plus, the Red Zone Edition comes with custom exterior and interior accents. Outside, the car's body kit has red accents on the front air dam, grille, side skirts, and back along with 18″ custom alloy wheels. The interior carries over the red accents, with red stitching on the seats, a leather steering wheel, black-leather dash hood with red stitching, black carpeted floor mats with red piping, and sport pedals. The shift knob ring, air vent ring, dash speakers and console tray trim have all been dipped in red paint, continuing the "Red Zone" theme.
Kia will be offering just 2,000 of these special-edition Souls for sale beginning in the first quarter of 2014.