Mitsubishi Eclipse R Concept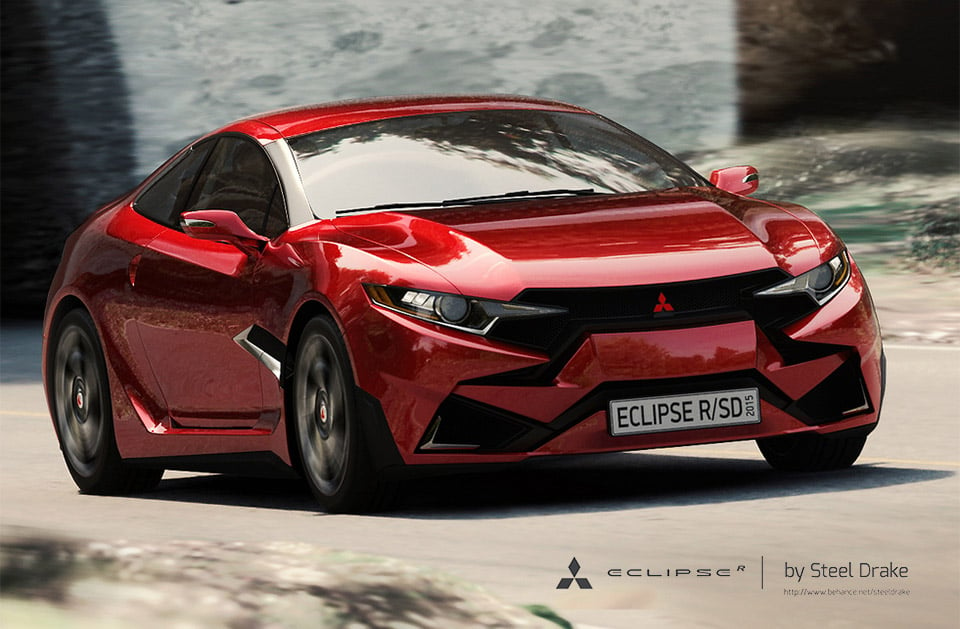 The Mitsubishi Eclipse went out of production back in late 2011, but it was long beloved by drivers thanks to its youthful styling, and powerful top-end engine options in the later generation's GT models. It was, and still is a popular choice for street tuners, though it is still a bit on the heavy side of things. While the Eclipse may be gone, it's not been forgotten – and that's why designer Steel Drake, along with the help of Zhikharev Eduard, and Mike Kinikhin came up with their vision for a reboot of the Eclipse.
The concept design says goodbye to strictly rounded fascia of past generations, introducing modern custom-molded headlamps, and angular lines to the hood, grille and splitter. We also like the wheels – they kind of remind us of some ninja's throwing stars, and the flattened exhaust pipes are a nice touch. While we generally like where they're headed with the design, we're not sure what the purpose of the angled cutout behind the front wheel well is.