Shelby 427 Competition Cobra up for Auction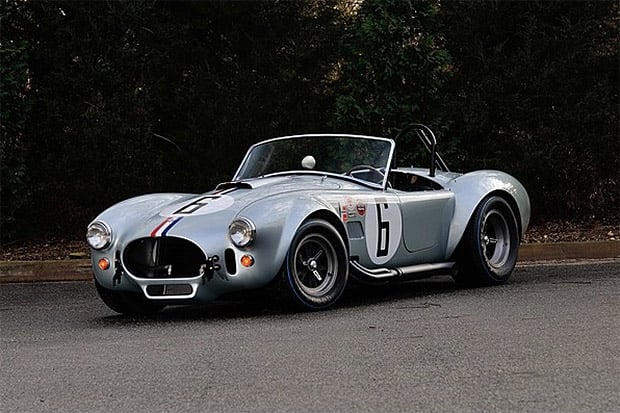 While Dick Lang's Cobra-taunting Z06 is headed to auction in January, it turns out you'll be able to grab one of those rare early 60's Shelby Cobras from the same racing era at the very same auction.
This silvery grey 1965 Cobra 427 specimen is one of only 23 factory competition Cobras that was ever made. This particular car was raced by Bob Grossman, and was its class winner at the 1966 12 Hours of Sebring race. The car has been beautifully restored to race condition, and sports a massive 7.0-liter V8 that can burn up the track with 500 horses.
If you're interested in checking out this rare, deadly snake, it'll be up for sale at Mecum's Kissimmee 2014 classic car sale between January 17-26, 2014.