MINI E Coupe Electric Car Spotted on the Streets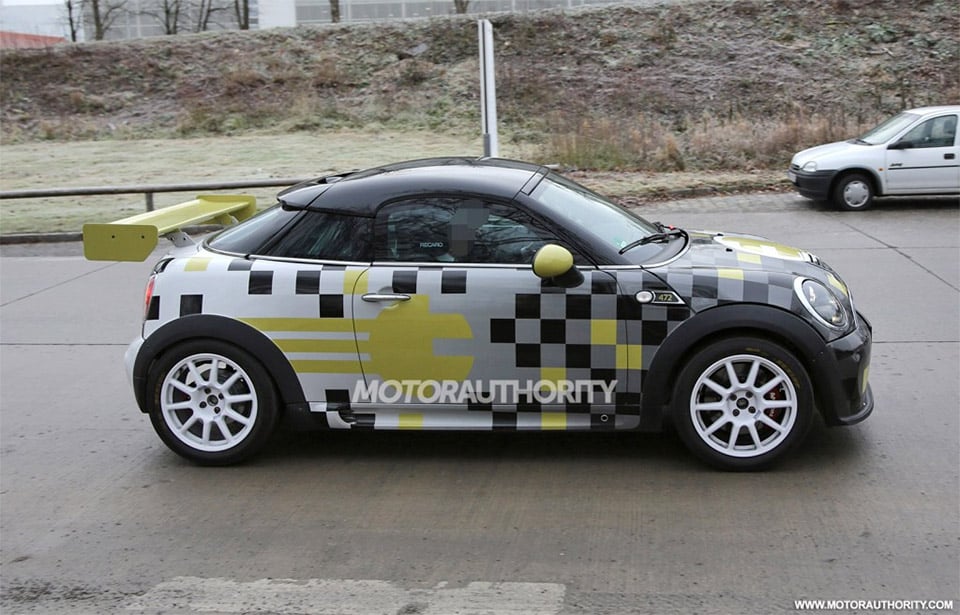 Our friends at MotorAuthority recently spotted the new MINI E electric coupe out for testing in Germany. The vehicle will officially be revealed next year, but it seems MINI has taken it out on the streets for some real-world cruising. The hatchback version of the MINI E previously set the quickest time around the Nürburgring in an all-electric car with a time of 9:51. That car had a 204 horsepower electric motor powered by lithium-ion batteries and we suspect this new coupe will most likely come with the same setup. We don't know where MINI finds space in this tiny vehicle to put all the batteries, perhaps they're in that giant rear spoiler.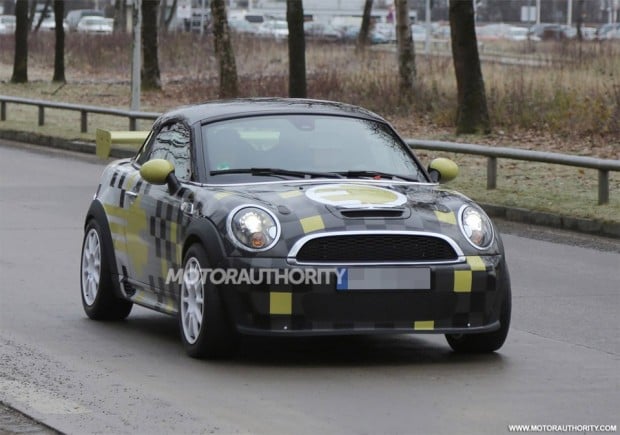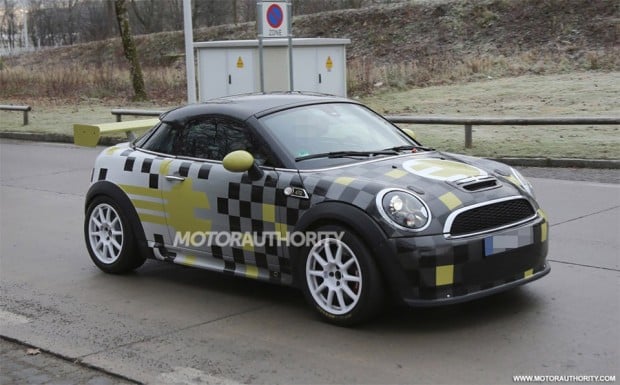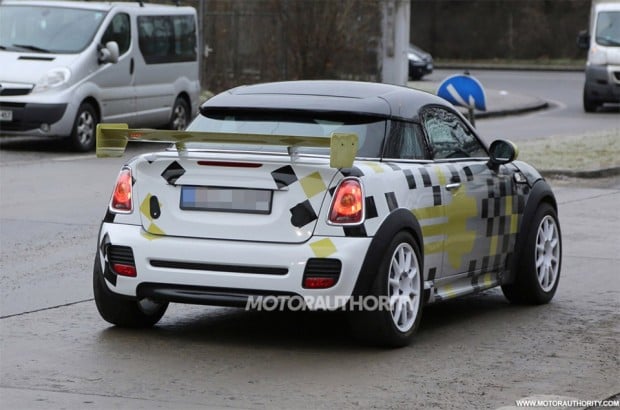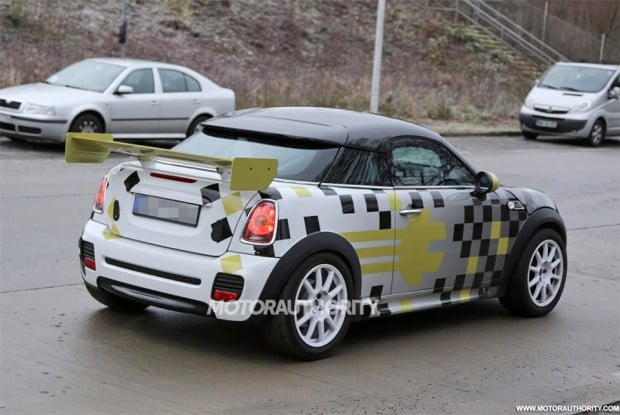 Photos courtesy of MotorAuthority.