Opel Toys Around with the Opel ADAM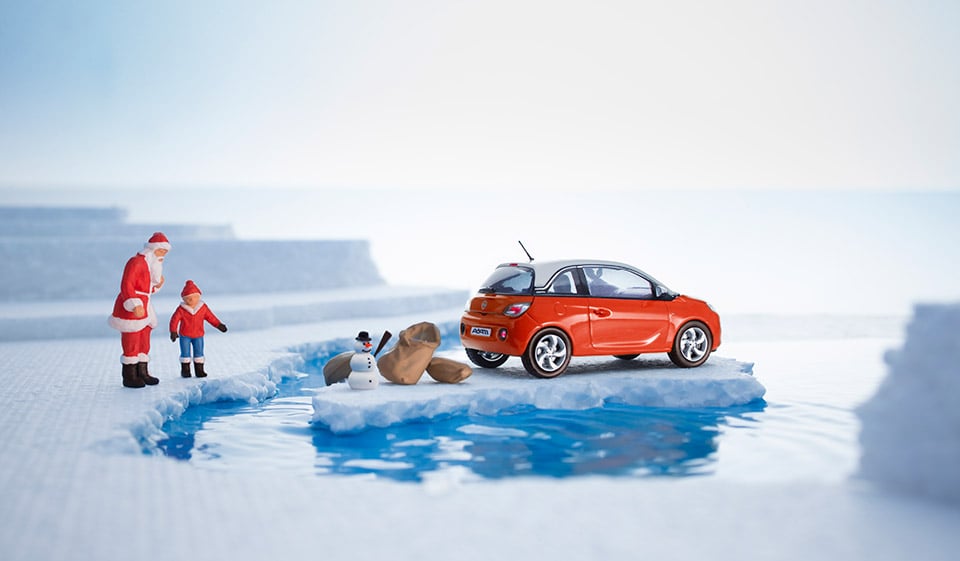 German automaker Opel took an amusing approach to its latest advertising campaign for the Opel ADAM. To show off the new range of 16 body colors and six roof colors available for the vehicle, Opel created miniature versions of the already quite small vehicles and photographed them in a variety of situations.
From visiting Santa at the North Pole, to a bikini car wash in the sun, the 1:43 scale model ADAMs were turned into the big stars by photographer Axel Wierdemann. Wierdemann photographed conventional miniature vehicles and figures up close and with long exposure time, intensively playing with rather simple, but clever lighting effects. He also made use of small everyday items which he transformed into different objects like a popsicle stick diving board, a road beacon as a setting sun, and a tablet for a drive-in movie theater screen. The results are terrifically fun and seem appropriate for the holiday season.