2015 Ford Mustang Mach 1 Gets Rendered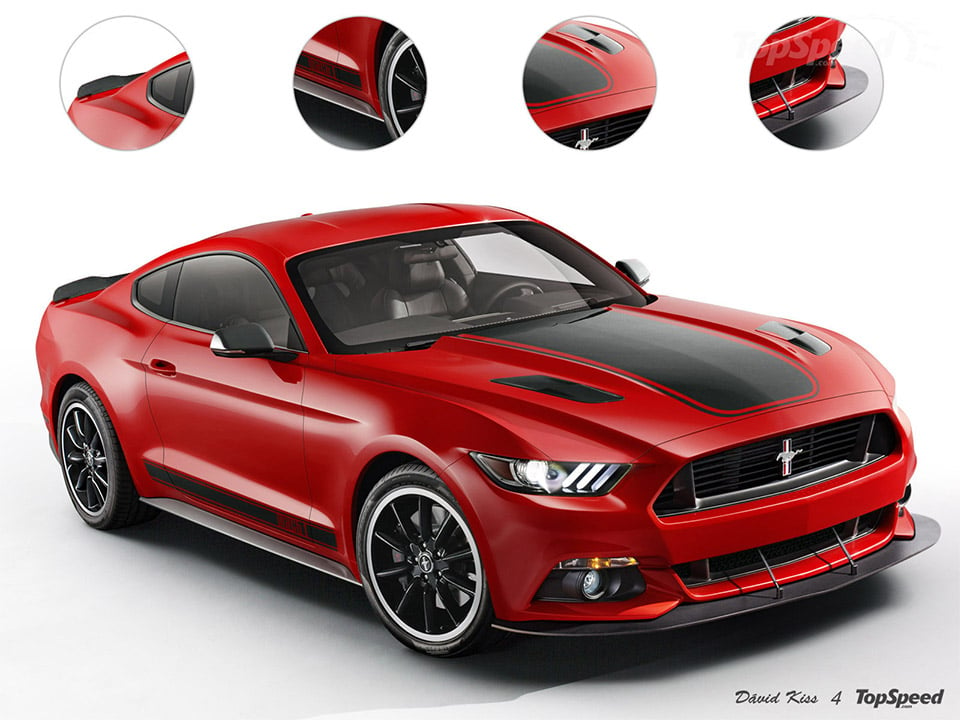 Now that we know what the plain vanilla 2015 Ford Mustang looks like, it's time to let our imaginations run wild as to what some of its higher-end siblings might end up looking like. Since none of us around here have automotive rendering skills, we've left this to our expert friends over at TopSpeed.
In this case, they've decided to piece together what they've heard about the rumored 2015 Mustang Mach 1 revival and asked illustrator David Kiss to create some concept renders. Ford is expected to be working on the Mach 1 variant of the Mustang to fill in the gap that will be left by the outgoing Boss 302. That sandwiches it somewhere above the GT Premium level and Shelby cars which are bound to emerge as we learn more about Ford's plans.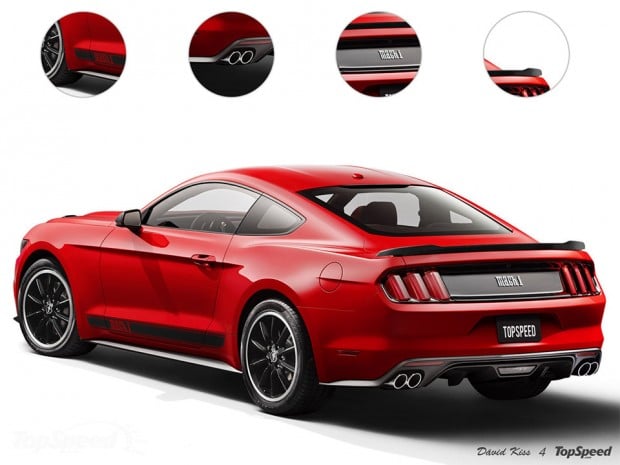 The 2015 Mach 1 is likely to introduce a bit more retro styling for those longing for the classic late 60s/early 70s Mach 1, along with performance and style enhancing mods. If these renders are to be believed, we'll be looking at a massive, adjustable front splitter, an larger rear spoiler, and quad chrome exhaust. The design also shows a pair of heat extractors on the hood. Of course, the Mach 1 will show off its heritage, with a retro Mach 1 logo on the rear, racing decals on the hood and rocker panels, and a subtly-tweaked horse logo on the grille to pay homage to the 'Stang's classic three-bar logo.
Under the hood, Ford is likely to tune its Coyote 5.0 engine to achieve at least 440 horses, if not a bit more, since the Boss 302 does 444hp. We also wouldn't be surprised to see track-enhanced suspension components.
While all of this is mere speculation at this point, we like where TopSpeed is going with their renders. Of course, if it were our Mach 1, we'd want it to have a traditional hood scoop, or maybe even a pair.