Mercedes-Benz to Offer Pebble Smart Watch App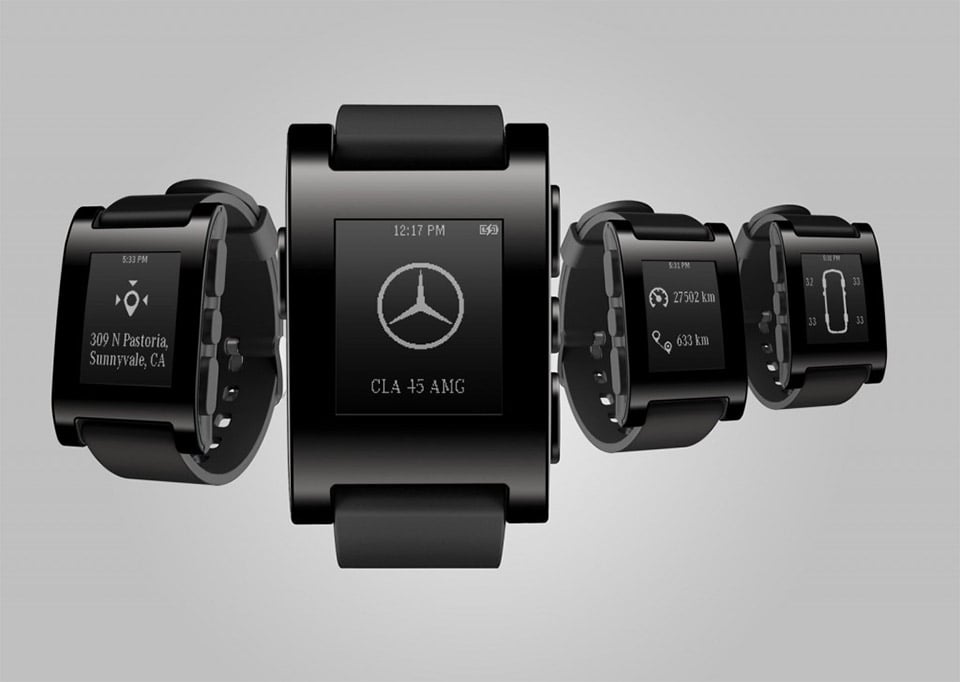 The Pebble smartwatch, which was originally developed via a successful Kickstarter campaign, allows users to receive text messages, view caller information, get sports scores, and much more thanks to Bluetooth integration with the user's smartphone. Mercedes-Benz has announced a partnership with Pebble to create an app for the watch that will interface with Mercedes's existing Digital DriveStyle smartphone app.
The new Pebble app will allow the driver to review vehicle information at a glance: fuel level, whether the car is locked or unlocked, and even vehicle location, for example. When driving, the watch can alert the driver of real-time hazards like accidents, road construction or stalled vehicles through its built-in vibrating notification function. The three hard buttons on the Pebble can also be customized to map to the driver's most-used Digital DriveStyle features. The new technology will be presented at the 2014 CES in January. Combine this with self-driving vehicles and we're getting very close to our own KITT car.