2014 Bentley New Flying Spur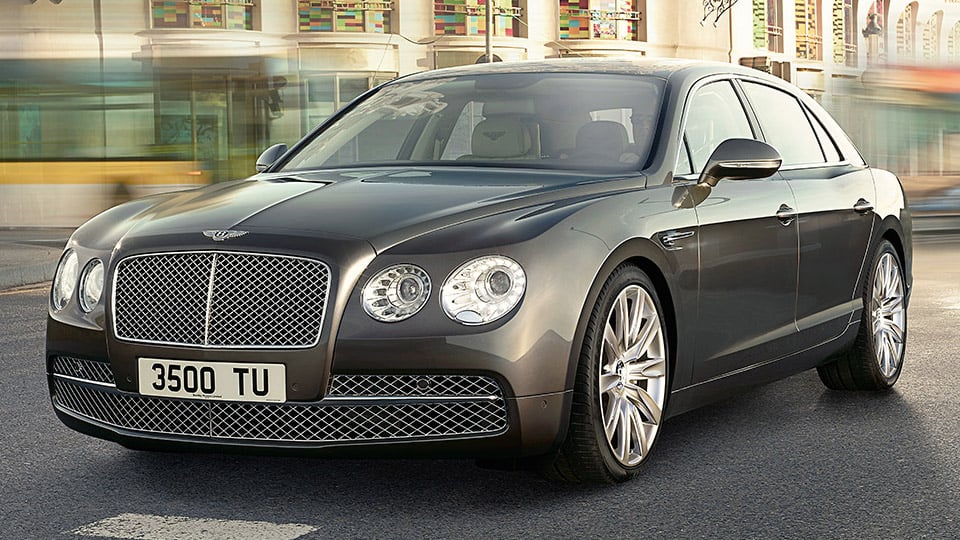 Bentley's New Flying Spur drops more than the word "Continental" from it's name. It also shed almost 150 pounds, though at 5,451 pounds, it's still not exactly a lightweight. Good thing it's got a 616bhp 6.0-liter W12 engine to get it going. And going it does. This luxury AWD behemoth can hit 60mph in just 4.3 seconds.
Inside, it's as luxurious as ever with hand upholstered leather seats and hand fitted polished wood veneers that are carefully matched. High-tech features include a front-seat infotainment system designed for ease of use by both driver and passenger, while the rear seats include LCD screens and DVD players with wireless headphones, and the ability to connect mobile devices to them. A detachable touchscreen remote even lets passengers adjust climate and media settings from the rear seat.
All of this speed, power and luxury will set you back just north of $200,000(USD) – before adding any options.