Lexus to Launch RC 350 Coupe in Luminous Red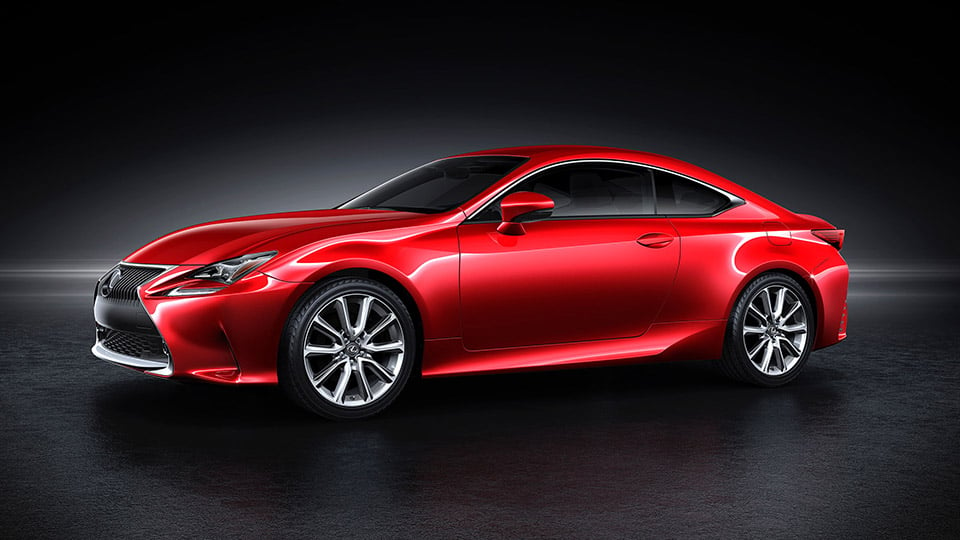 Lexus will be bring its beautiful new 2015 RC 350 Coupe to market in 2014 and from what we've seen it looks very impressive. But Lexus is taking things further with a new exterior paint process that results in a brighter, more dynamic and higher contrast paint color. The entirely new painting process uses a two-color base of both silver and red paint applied in four base coats, each of which is baked twice (like a biscotti, perhaps). The process begins with a base coat of silver, then a clear coat, a translucent red coat, a second clear coat.
It looks beautiful in these photos and we are looking forward to seeing how it looks in person. Of course, drive it for a few days after the snowplows and salt trucks have been out and we'll see how it looks in "real world" conditions.