Audi Announces Sport Quattro with Laser Lights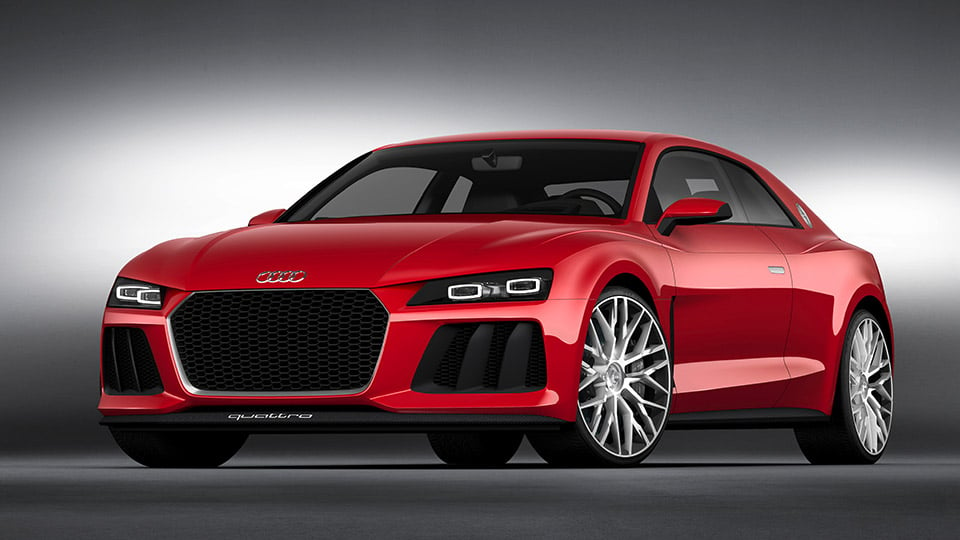 Audi has announced it will be premiering its new Audi Sport Quattro Laserlight Concept at the 2014 CES in Las Vegas. The car looks to be a more refined version of Audi Sports Quattro concept announced a few weeks back and we now have more information on the vehicle specs. One innovation is that the concept will have dual quattro headlights featuring a matrix of LED and laser light technologies. As described by Audi, two low-profile trapezoidal elements are visible within the headlights – the outer one generates the low beam light using matrix LEDs and an aperture mask, while the inner element produces laser light for high-beam functionality.
Audi's new lighting system will be competing with the LED headlights available in the upcoming BMW i8, so it will be interesting to see how they compare when we see them side-by-side. Audi's lasers will illuminate the road for some 1,640 feet (twice the range and three times the luminosity of LED high-beam headlights).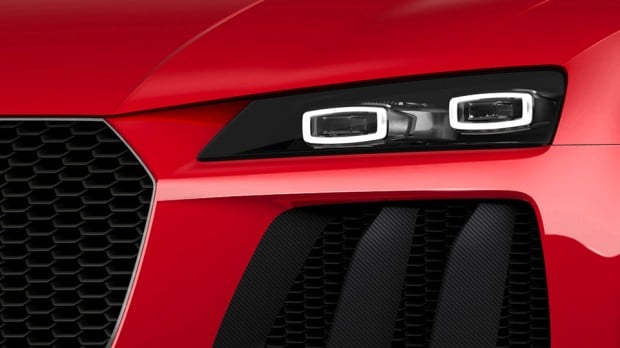 The Sport Quattro Concept also has an Audi e-tron engine pushing out 700 horsepower and achieving over 90 mpg fuel economy. The engine consists of a four-liter twin-turbo V8 paired with disc-shaped electric motor that produces 110 kW of power. The car's styling shows where Audi may be going in the future, with a large hexagonal single-frame grille, large air inlets with vertical blades, and a front splitter made of carbon fiber reinforced polymer. The rear diffuser is made of the same CFRP material and contains the same honeycomb pattern near the top.