Audi Nanuk Quattro Concept
audi | giugiaro | January 4, 2014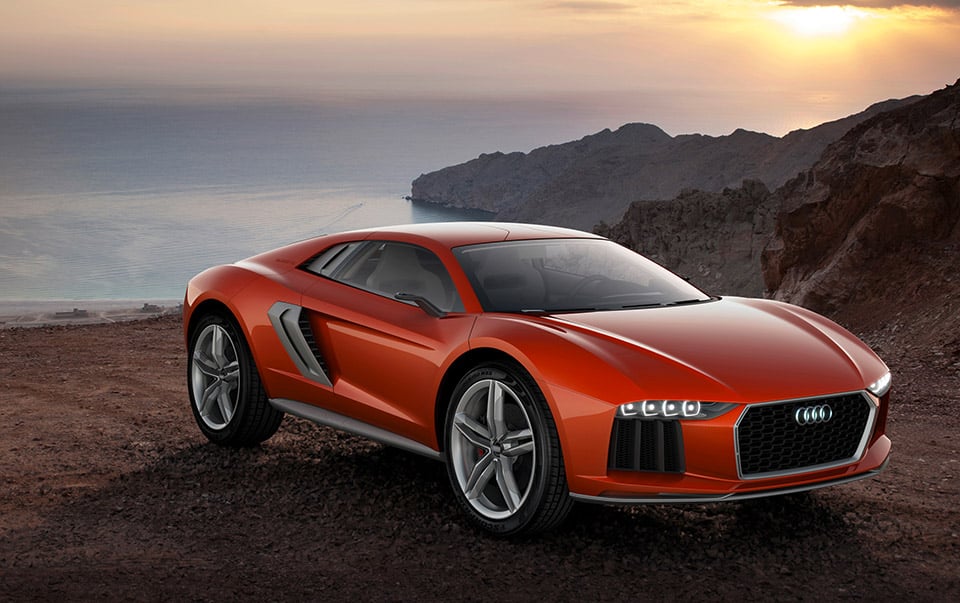 Audi Nanuk Quattro Concept

Powertrain: 544hp 5.0-L V10 TDI Engine, 7-Speed Shiftronic Transmission
Curb Weight (lb): 4,188.78 lb.
Wheelbase (in): 106.69 in.
Total Length (in): 178.78 in.
Width (in): 78.35 in.
The Nanuk Quattro is one of the more intriguing concepts to emerge from Audi. What makes the design of this car special is that while it packs sports car abilities, it's got a higher than typical ground clearance and improved suspension, so it can handle rally car conditions. If it reminds you of the Giugiaro Parcour, that's no coincidence. The Audi concept was designed by the same folks.
The vehicle would be powered by a 550hp, twin-turbo diesel V10 capable to help it hit 60mph in just 3.8 seconds. The car is designed to deliver an astounding 737.56 lb-ft. of torque to its crankshaft, which should certainly help it with power through most any situation. We're a little surprised though by its hefty, near 4,200 pound curb weight though, given its aluminum and carbon fiber construction.
The whole thing rides on a set of 22-inch wheels with double wishbones, and electronically-controlled air dampers. Handling is guided by a system which can actually turn the rear wheels up to nine degrees opposite from the front wheels to improve cornering at low speeds, and up to 2.5 degrees in the same direction to improve stability in high-speed cornering.
While it's unlikely that the Nanuk will see the light of day as a production vehicle any time soon, we rather like the idea of a sports car you can take to both the track and off road.