Ford C-MAX Solar Energi Concept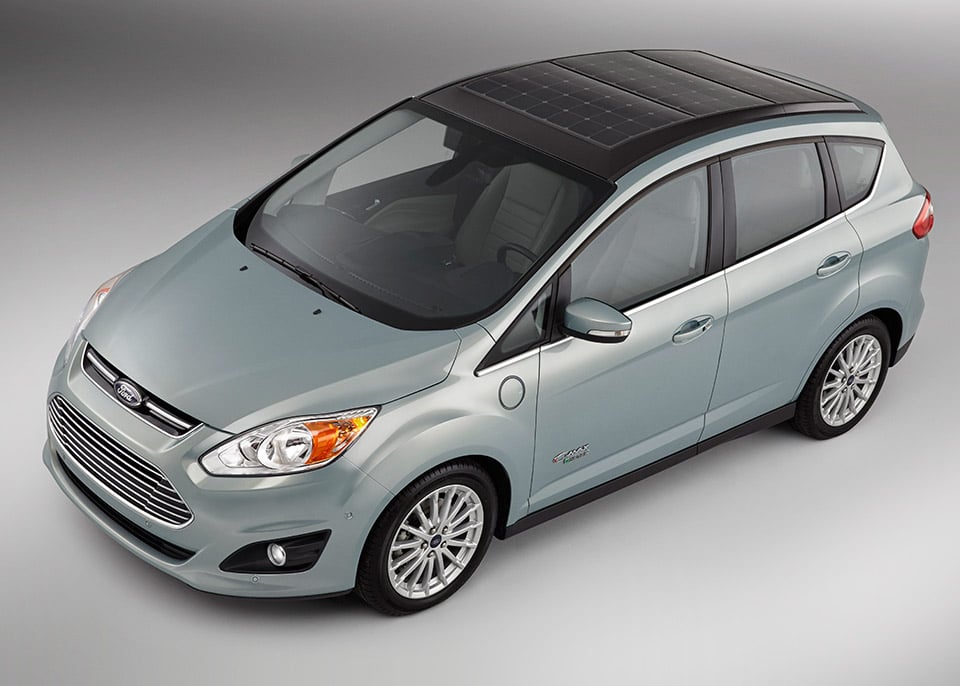 Ford continues to explore opportunities to power its vehicles using electricity. Now, the company is showing off a new variant of its C-MAX Energi plug-in hybrid subcompact that can be charged using the power of the Sun, allowing it to operate completely off the grid.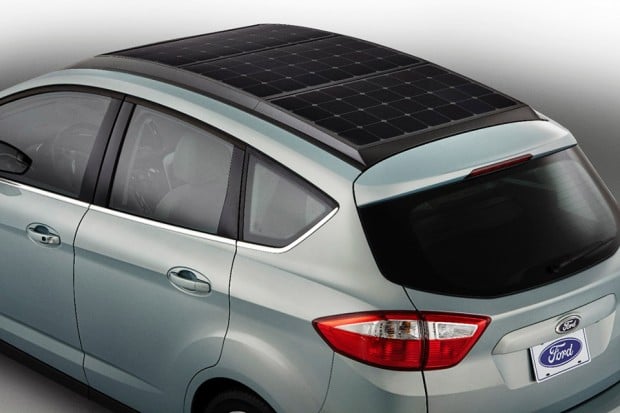 The C-MAX Solar Energi Concept has an array of specialized solar panels on its roof that Ford claims will be able to provide the same amount of charge to the car's batteries as an electrical outlet can provide in four hours – or about 8kW – if the car is parked in direct sunlight for a full day.
The 1.5-meter square meter roof-mounted panel uses a low-cost Fresnel lens solar concentrator that to focus solar energy. This amplifies the power of the Sun much in the same way a magnifying glass might if you held it over a leaf (or an ant.)
The car itself gets the same combined 100 MPGe combined that the off-the-rack C-MAX Energi gets, as it appears its only real difference is the solar power capture ability. Total range is also the same, with a 21 all-electric miles, and up to 620 miles when the gas engine kicks in.
Ford plans on showing the C-MAX Solar Energi Concept this coming week at the 2014 CES show.
While solar power is definitely an interesting short-range source of energy for electric vehicles – by our math it would take more than 10 full days to load up a Tesla Model S using the same panel.