2015/2016 Chevy Camaro Speculation
camaro | chevrolet | rumors | speculation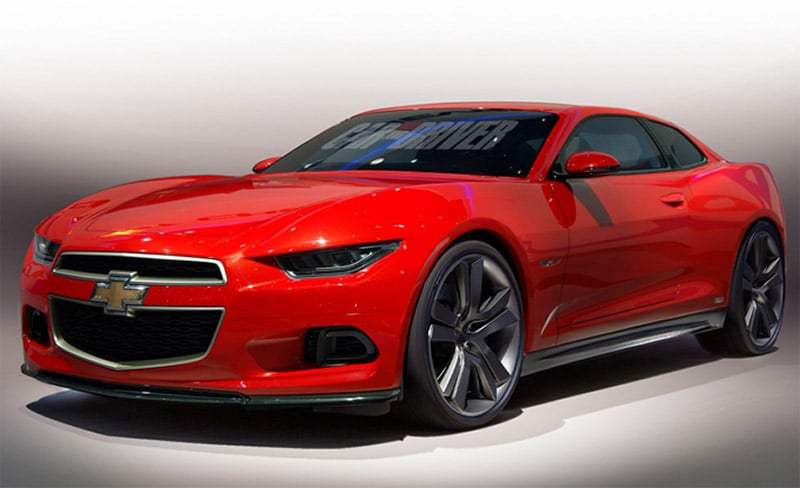 So now that we know what the next-gen Mustang looks like, it's time to start turning our focus to the next great American muscle car, the Chevy Camaro. While there haven't been any official announcements about the car, we have been able to piece together a few tidbits which could point us in a direction for the sixth-generation Camaro.
While the image above isn't official in any way, we think that Car and Driver's rendering is indicative of where Chevy is headed, especially given the design language shown in its Code 130R Concept back in 2012. That horrible grille had better change though.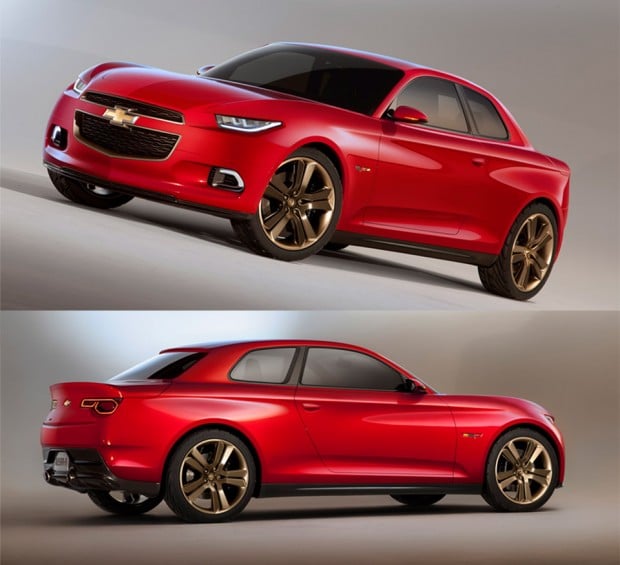 Like other manufacturers, Chevrolet is under pressure to increase fuel efficiency in its vehicles, and is also trying to reach a younger, more global audience. With that in mind, it's likely that the next Camaro will be lighter weight than the current 4,000+ lb. models, and possibly a little smaller. We would be shocked if GM doesn't incorporate at least some aluminum into its chassis. That said, Camaro's Chief Engineer Al Oppenheiser has gone on record saying that unlike Ford, the next-gen Camaro won't offer a 4-cylinder engine option, and that it's Chevy's intention to continue to embrace the car's rich muscle car heritage. We'd still be surprised if the massive 7.0-liter LS7 found in today's Z/28 will turn up in cars other than track models.
In the mean time, we've also been treated to leaked set photos from the next Transformers' flick, showing what appears to be an incremental step in the Camaro's evolution – with Bumblebee sporting a squintier front-end and wider haunches than the current model.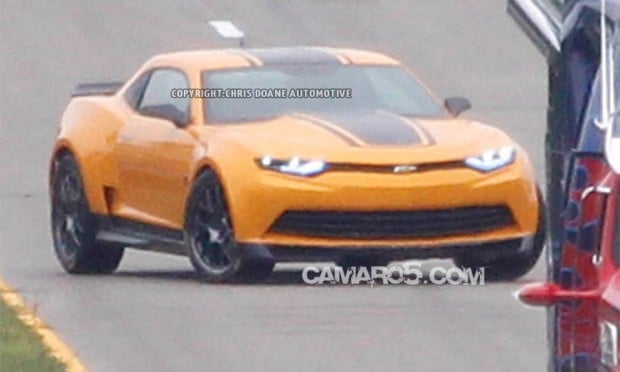 While it's likely that these changes are specific to the movie, we rather like the design language of the new grille and skinny headlights, and hope that somehow those make it into the next-gen Camaro.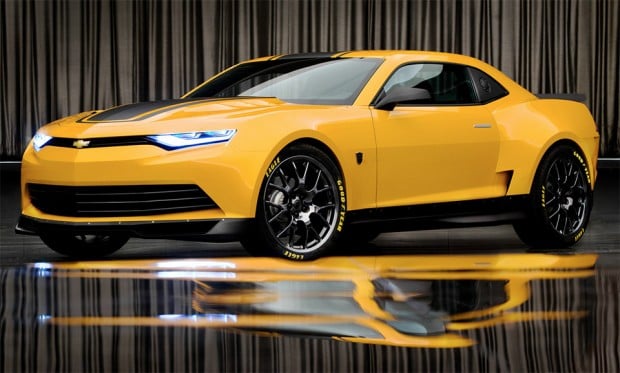 Another clue in the development of the next-gen Camaro is that it will be manufactured in GM's Lansing Grand River plant, which also produces the Cadillac CTS and ATS, and it's almost a certainty that it will be sharing the same GM Alpha platform. We've driven both the ATS and CTS and find them to be great cars, though certainly not muscular. We're assuming a sportier drivetrain and suspension will keep the Camaro much closer to its heritage as a broad-shouldered sports car. As an added bonus, moving to this plant means Camaro will once again be a truly American car, with the current generation having been made North of the border in Oshawa, Canada.
Perhaps our favorite take on the sixth-gen Camaro was rendered by Ben of Hermance Design for Camaro Performers. Yet another unofficial concept, we like where he's going with the design – though it's seems more visually tricked out than what we'd expect to see in a stock American production model. Ben's design is based on the size of the Cadillac ATS, and shows the Camaro with muscular flared fenders, and an aggressive grille which does away with Chevy's yawn- vomit-inducing front-end and gives it some sharp edges, as well as totally cool, three-bar LED headlamps inspired by the classic 1969 Camaro RS' louvered headlights.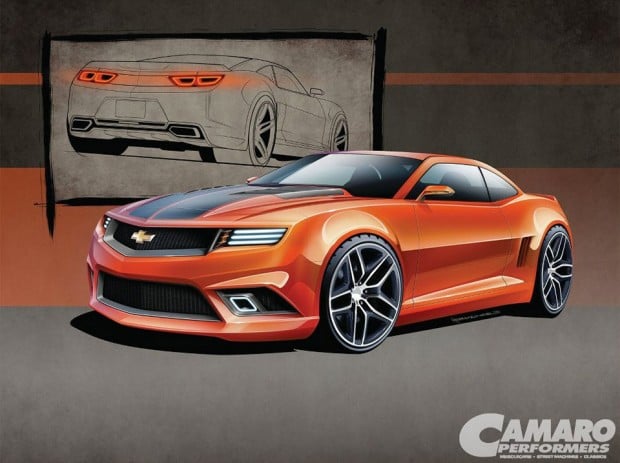 So what do we expect? Will the next-gen Camaro weigh less? Probably. Will it offer smaller, more energy-efficient engines? Certainly in the most popular mid-range models, but we'd expect Chevy to continue to offer engines it can claim trounce the Mustangs top-end V8s, if nothing else than for appearances with hardcore gearheads. We'd also expect the Camaro to move away from the somewhat dated look that we've come to associate with Bumblebee. We're betting the next design will be more in line with the 2014 Impala 2LTZ, with a more angular, modern front-end and in all likelihood, squinty LED headlights like many of the new cars expected in the 2014-2016 range.
While it's unlikely that Chevy will reveal its design for the 2015/2016 Camaro at the NAIAS show in Detroit later this month, you never know if they'll try and pull a surprise to take some thunder away from Ford's show. We're guessing it's more likely that we'll find out what it looks like later in the year, perhaps at the 2014 LA Auto Show in November, or possibly as early as the NY Auto Show in March – which is when they surprised us with the Z/28 last year. If that's the case, the Bumblebee shown above might have more in common with the final production version, given Transformers: Age of Extinction's June 27, 2014 release date. Given the fact that the movie images have been widely circulated, we're gambling on Chevy announcing the next-gen model after the movie has run its course.