2015 Corvette Adds Performance Data Recorder
The new Chevrolet Corvette Stingray boasts 460 horsepower under the hood and a 0-to-60 time of less than four seconds. But how can you best show off your lap times and driving skills to your friends? Chevrolet has the answer with the Performance Data Recorder, available as an option in all 2015 Corvettes.
The PDR allows drivers to capture their performance data and video both on and off the track. The system records video, audio, GPS and performance data through the use of a 720p, high-definition camera mounted in the windshield header trim, an audio microphone in the cabin, and a telemetry recorder. After the data is captured, it can be saved to an SD card and shared. Of course, the data and video captured can also be used to help study and improve your track performance.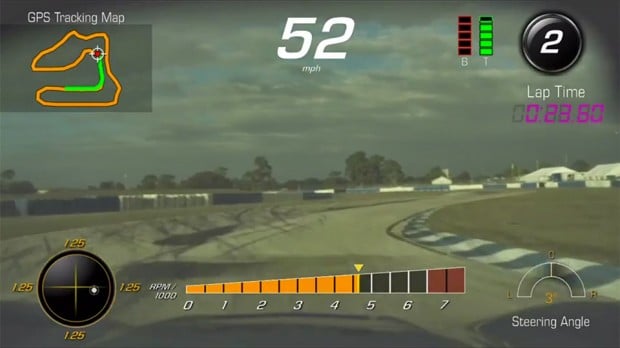 In the clip above, Corvette racing driver Tommy Milner shows what the system can do on the Sebring International Raceway. Below we have a full walk-through of the system interface and how to set it up in your Stingray.