Elio Motors $6,800 Three-Wheel Car to be at CES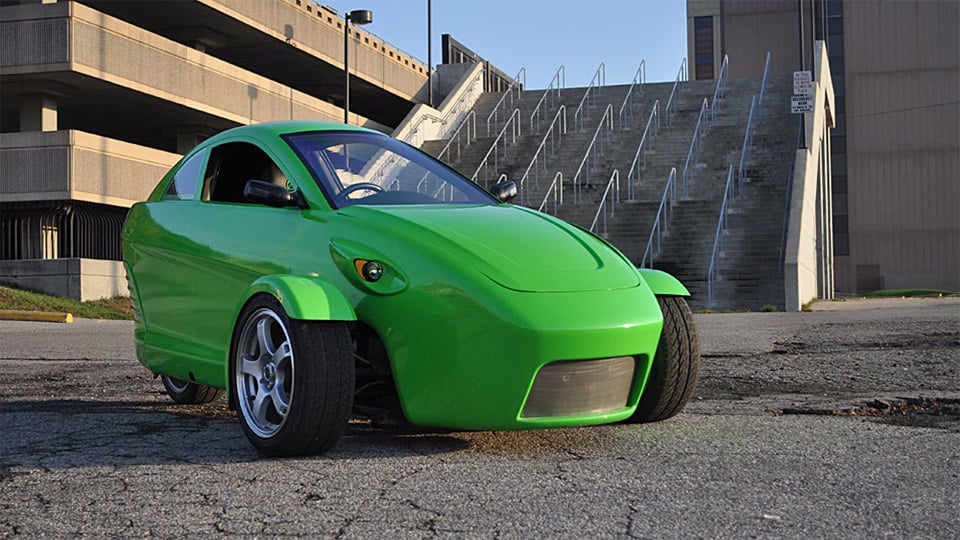 Elio

Powertrain: 3-cylinder, 0.9-liter, 55hp engine
0-to-60 Time (secs): 9.6 secs.
City/Hwy/Combined MPG: 84 mpg (hwy)
Wheelbase (in): 110 in.
Total Length (in): 160.5 in.
Base Price (USD): $6,800
Elio Motors will be showing off their first production vehicle, a three-wheel car that is expected to sell for just $6,800, at the 2014 Consumer Electronics Show in Las Vegas. Founded by engineering executive Paul Elio in 2008, Elio Motors is targeting people who might not otherwise shop for a new car.
The car's design is focused on safety, performance and economy, all of which they claim to have addressed. The three-wheel vehicle goes 0-to-60 mph in less than 9.6 seconds and yet gets 84 miles per gallon from its 3-cylinder, 0.9-liter, 55 horsepower engine. The car is also expected to achieve a 5-star crash rating. The car has two seats and they have tested it with a driver as tall as 6'8″ which was not a problem.
The company plans to begin offering it for sale in 2014. As of this writing, the company already has 6,342 people who have put down from $100 to $1,000 to reserve their Elio. Color options include True Blue, Rocket Silver, Red Hot, Licorice, Creamsicle, Sour Apple and Marshmallow. Seriously.