Kia GT4 Stinger Concept to Be Seen in Detroit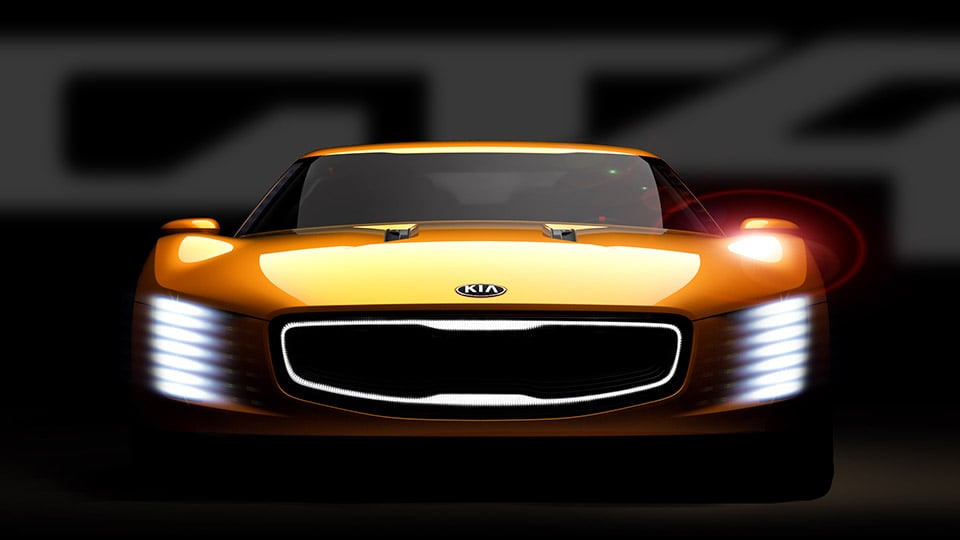 Kia will be introducing the rear-wheel drive Kia Stinger GT4 concept car later this month at the NAIAS in Detroit. They haven't revealed many details yet, but we do know the car will be powered by a turbocharged 2.0-liter power plant with 350 horsepower, all of which will be directed to the rear wheels. The concept image provided shows Kia's latest iteration of their signature front grille, now surrounded a white glow and flanked by vertical LED headlights. Below the front bumper, the concept sports a carbon fiber front splitter to provide additional downforce to the GT4.
It's not yet clear whether this is the same as the 2+2 concept Kia unveiled recently, but to us it looks to be the same vehicle.