Lamborghini Aventador: Ready for Winter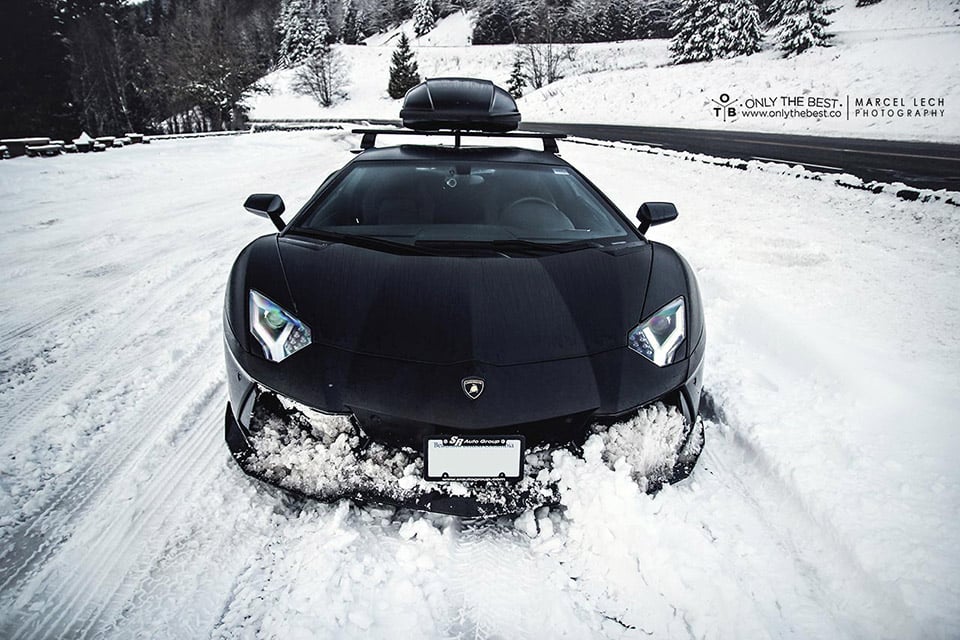 When you're headed to your Aspen winter home this year, leave the Mercedes-Benz G550 at home and instead get yourself a Project700 Lamborghini Aventador by the Vancouver-based SR Auto Group. This Aventador is ready for whatever Old Man Winter can throw at it, with a body wrapped in satin black vinyl for protection from the ice and salt, and Thule ski box attacked with a custom rear mount (also finished in satin black, of course).
To keep the car on the road through the winding mountain passes, SR Auto added PUR 4OUR wheels with Pirelli SottoZero winter tires. Interestingly, they even lowered the Lambo a bit, which seems like it would cause more problems in deep snow, but hey, what do we know about winter driving here in the Midwest?