Volvo Concept XC Coupe Revealed Ahead of Detroit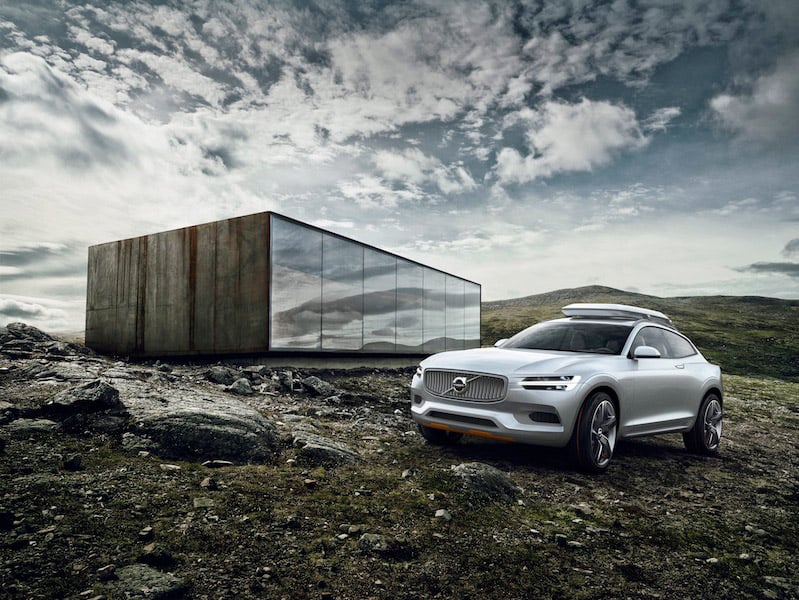 On the tails of a recent teaser video for the Concept XC Coupe, Volvo will be officially announcing the new concept car on January 8 prior to its unveiling at the 2015 Detroit Motor Show. The Concept XC Coupe is the second in line of three concept cars with the Concept Coupe, released in August being the first one.
As Volvo describes it, the XC is inspired by modern high-tech sports equipment it is a "sophisticated, capable and safe car for people with an active lifestyle". The car's design was inspired by Volvo's partnership with the Swedish sports apparel brand POC, developers of high-tech protective gear. Several orange details and exterior graphics in combination with a bold use of matte rubber moldings, which cover the rear end of the car, add to the highly functional expression in the design.
The two-door, four-seater Volvo Concept XC Coupe has a strong connection with its sibling Volvo Concept Coupe. However, the larger 21-inch wheels, the more accentuated wheel-arches and the taller roofline contribute to a more robust impression and a fuller, capable look.
The three concept cars are designed to demonstrate vital elements of the company's new Scalable Product Architecture (SPA). Volvo's Thomas Ingenlath, Senior Vice President Design at Volvo Car Group, describes how the architecture influences the design of the vehicle: "Concept XC Coupe also shows how clever engineering makes it possible for us to reinforce our world-leading safety without compromising design, size or weight. Thanks to extensive use of high-strength boron steel and structures with new, ingenious decoupling we can make SPA cars more compact and safer at the same time."