Kia Unveils Hand-Gesture Controls at CES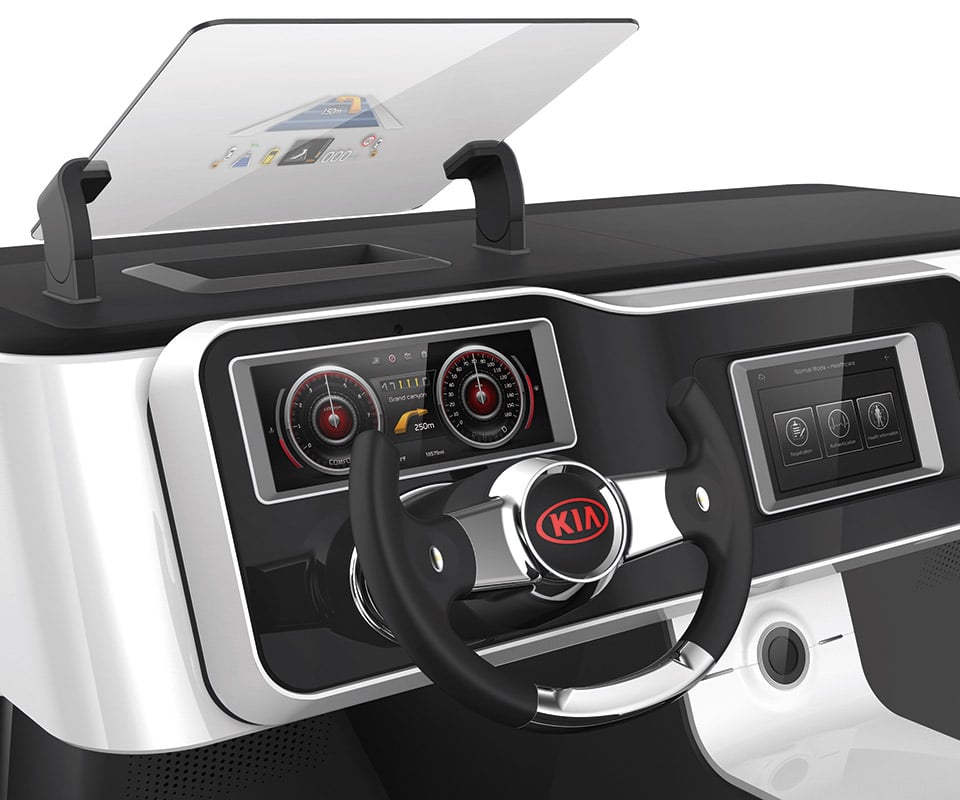 We're looking forward to seeing Kia's GT4 Stinger Concept at this year's Detroit Auto Show, but Kia isn't waiting until next week to unveil all of its new technology. Instead, they are showing off their new User-Centered Driver (UCD) concept controls at this week's International Consumer Electronics Show in Las Vegas.
Kia's UCD provides an intuitive interface that allows the driver to focus on the road and keep their hands on the wheel. This is achieved through a multi-sensory design, including an 18-inch heads-up display showing a augmented-reality snapshot of vital information such as speed, navigation and traffic information. Also, they system has a 12.3 inch cluster display that shows a 3D view of vital vehicle information and uses eye-tracking technology to maintain a clear view from various angles.
The UCD also allows for driver input via hand gestures. Using infrared light and camera sensors, the driver can access radio and navigation options with simple hand or finger movements without taking their eyes off the road.
We're pretty sure we know which finger gesture you would use to switch off the One Direction remake of One Way or Another.