Audi Unveils New TT Interior at CES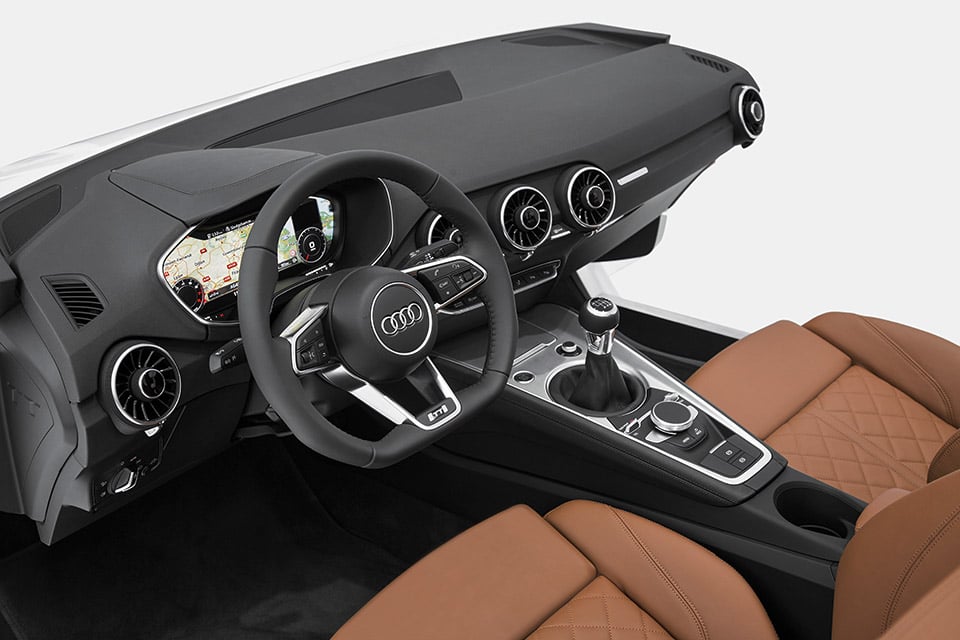 Audi has unveiled the first official details of the next generation Audi TT, but we're not going to see the changes to the front end, powertrain, or any new rear spoiler. Instead, the German automaker has revealed the TT's newly designed interior, with a slimline instrument panel, an "Audi virtual cockpit," and a new MMI interface.
Audi is known for producing lovely interiors, with simple lines and terrific finishes, but Audi's instrument cluster and, in particular, its MMI interface have garnered a good number of jeers. Audi's new cockpit design shows off its new direction, one we'll be anxious to see rolled out to its other vehicle lines.
First is the fully digital instrument cluster, which displays all necessary information in front of the driver, eliminating the need for a large display on the center console. As a result, Audi reduced the size of the center cluster. On the instrument panel, the 3D virtual cockpit is displayed on a 12.3-inch TFT monitor. The driver can choose to see the  speedometer and rev counter are in the foreground or switch to "infotainment" mode, reducing the size of the virtual instruments and allowing for a large functional display, perhaps for the navigation map.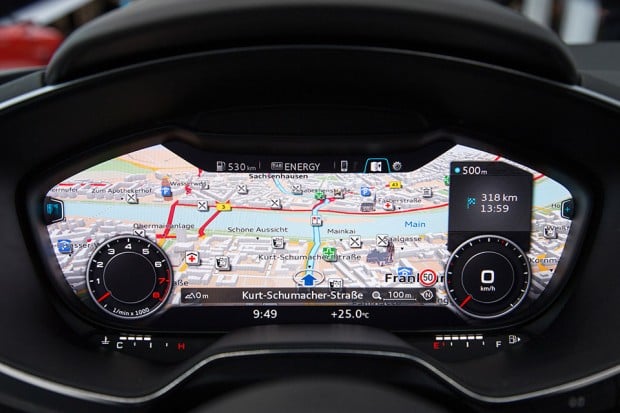 Audi also points out that the instrument panel resembles an airplane wing and the vent nozzles look like airliner turbines. Even the controls for the air conditioning are housed in the vents themselves.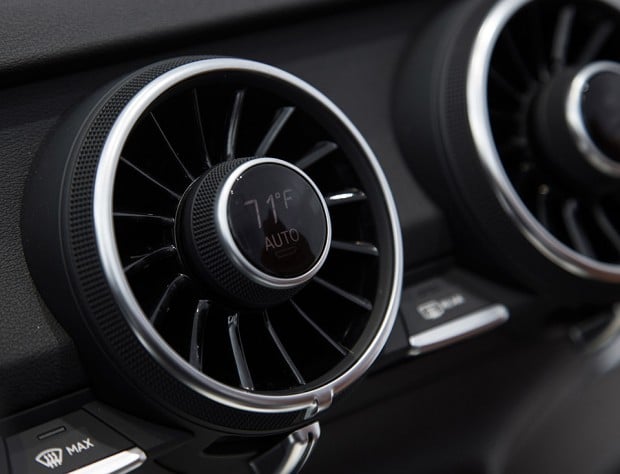 The TT's new multifunction steering wheel allows the driver to control almost all functions, and the menu is structured to reflect the navigation of a smartphone and includes full text search. Finally, the MMI interface has been redeveloped and the driver can scroll and zoom through the use of MMI touch.